Colorado Springs is an excellent place to be an outdoors enthusiast. There are so many ways to enjoy nature and the beauty of Colorful Colorado. But if you like to get the adrenaline pumping and hiking doesn't cut it for you, you are probably wondering where in Colorado Springs you can go for some real excitement. From zip-lining to rock climbing, and mountain biking to white water rafting, there are plenty of heights and sights for everyone. So if you are a serious thrill seeker, we've got the perfect list for you. Let's take a look at the top outdoor activities near Colorado Springs.
Zip Lining Courses Near Colorado Springs
There is no better way to get the blood pumping than with a high-altitude zip-lining course. On Broadmoor's Wood Course, you can reach speeds up to 45 miles per hour as you cruise above a canyon and a waterfall at heights of 150 feet. If you need even greater thrills, the Fins Course is for intermediate zipliners and reaches heights of 500 feet. Zip lining is an awesome outdoor activity! It's a great way to see the landscape around Colorado Springs and enjoy an action-packed day. It's perfectly safe, great for kids, and a fun way to make memories with friends.
Best Mountain Biking Spots near Colorado Springs
If you are a cyclist looking for more adventure, you've surely considered getting into mountain biking. To get started mountain biking, you will need the proper bike and safety gear. You'll also need some tips and tricks for navigating rocky trails. Once you're ready to try it out, Red Rock Canyon Open Space has some of the best beginner mountain biking trails in the Colorado Springs area. 
One of the best thrill-seeker biking activities, however, is not actually a mountain biking trail. Biking down Pikes Peak is a 19.5-mile road course that starts with you taking the famous Cog Railway up to the summit of Pikes Peak. Then, the guided biking tour zigzags down the mountain. You'll enjoy epic views and as much speed as you can handle. This adventure is one serious thrill for cyclists. 
Where to Go Rock Climbing in Colorado Springs
While indoor rock climbing is a fun way to get the blood pumping, it's nothing thrill-wise compared to climbing outdoors. There are tons of amazing spots for outdoor rock climbing near Colorado Springs. Without any ropes for safety, bouldering is definitely a scary and thrilling way to climb. You can boulder pretty much anywhere climbing is allowed, and Colorado Springs has no shortage of options. One noteworthy place for bouldering is Ute Valley Park, which has a wide range of bouldering problems. Beginners to advanced boulderers can enjoy a day climbing in this park – just be sure to bring crash pads and a friend to spot you!
Another thrilling form of climbing is sport climbing. Unlike top rope climbing where the rope is above you, sport climbing involves lead climbing and sometimes setting your own gear. One popular location for sport climbing is Red Rock Canyon Open Space, which has mostly bolted climbing routes. This means that you don't need to set anchors as you climb – just clip in and go. Be aware that you will need to acquire a free permit in advance. If you aren't ready to invest in rock climbing gear or still need to learn the ropes, consider signing up for a guided rock climbing tour. You can enjoy the thrill of outdoor climbing, see the best sights Colorado Springs has to offer and decide if the sport is for you.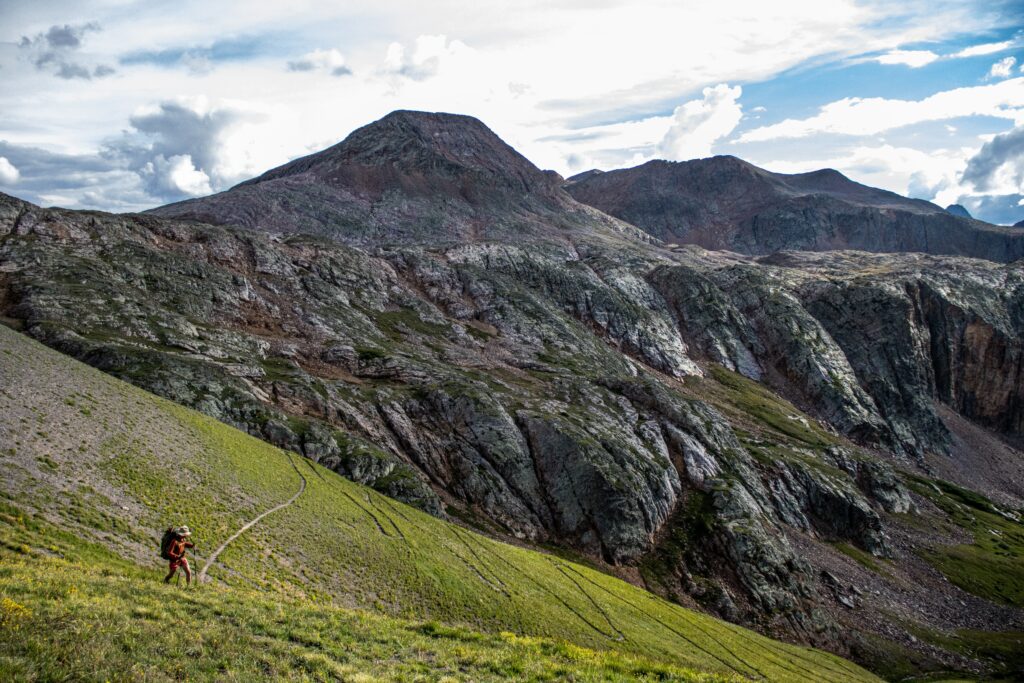 How to Hike a Colorado Fourteener
Maybe hiking alone isn't an adrenaline-pumping activity. But thrill seekers will love the opportunity to cross a Colorado Fourteener off their list. There are a number of beginner-friendly 14er hikes near Colorado Springs to get you started on your mountaineering journey. You can plan a training regimen for hiking at altitude and enjoy breathtaking views of the Front Range of the Rockies when you summit your first fourteener.
Colorado Springs White Water Rafting Trips
We've got the best thrill-seeker activity for water lovers: white water rafting. Colorado Springs is chock-full of awesome places to dip in on a hot summer day. The Arkansas River is particularly well known among water enthusiasts as having some amazing rapids in this region. A white water rafting trip typically has rapids between Class II-IV, which is perfect for folks who aren't too experienced with the sport but still want a wild ride. Some of the waves can get up to three feet high, giving this white water rafting tour a roller-coaster feel. You'll certainly end up wet and smiling after a day floating down the river on a Broadmoor white water rafting tour.
Unique and Exciting Sights near Colorado Springs
Last but not least, we've got some thrilling adventures that are less exercise-based. If you are in the Colorado Springs area and trying to get outdoors but not necessarily exercise, we've got you covered. If you are looking to go wildlife spotting, you can expect to find bighorn sheep, bison, and elk near Colorado Springs. While Rocky Mountain National Park is a safe bet, there are wildlife refuges and parks closer to Colorado Springs that are popular for wildlife spotting and birdwatching. Golden and Commerce City, outside of Denver, are two great spots that make for a great day trip from Colorado Springs.
One popular and thrilling day trip from Colorado Springs has to be Royal Gorge Bridge. It's over an hour from Colorado Springs. This adventure park has a ton of options for thrill seekers and relaxed tourists alike. Aside from standing on this suspension bridge 956 feet over the Arkansas River, there is also a gondola, a zip line, a sky coaster, and more.
Final Thoughts
There are unlimited ways to have fun in Colorado Springs. It is the perfect place to be if you are looking to get into a new outdoor sport or hoping to see something cool in nature. No matter what you choose to do, make sure to wear the recommended safety gear and obey the law. Consider starting with a guided tour as it is the best way to get all the beginner instruction you need before you branch off on your own.