When you're going on vacation (or even a staycation), you want to make the most of your time. You didn't take time off work, set up dog sitters, and play Tetris with your luggage in the back of the car to visit a bunch of attractions that you ended up not enjoying. You want to get what you came for and experience the most exciting things to do in Colorado Springs – the ones that you have to do in order to say you've truly been to Colorado Springs.
But with the overwhelming number of brochures at rest stops and online advertisements begging for your attention, how do you decide which places to visit?
To explore Colorado Springs the way it deserves, you should focus on a few key elements: getting in nature, gaining knowledge about both ancient and recent history, and spending time relaxing to soak it all in. We've compiled a complete list of places you must visit in Colorado Springs with all of those points in mind. This guide will give you some direction in your travels as you're looking for things to do in Colorado Springs. 
Cog Up/Bike Down Pikes Peak Adventure
If you're looking for an exciting way to summit the second most-visited peak in the world – Pikes Peak in Colorado Springs, CO – then this Broadmoor Outfitters adventure is for you.
First, you'll catch a ride up 'America's Mountain' on the world's highest cog railway – The Broadmoor Manitou and Pikes Peak Cog Railway. Then, you'll ride a custom-built cruiser bicycle the whole 19.5 miles back down the mountain!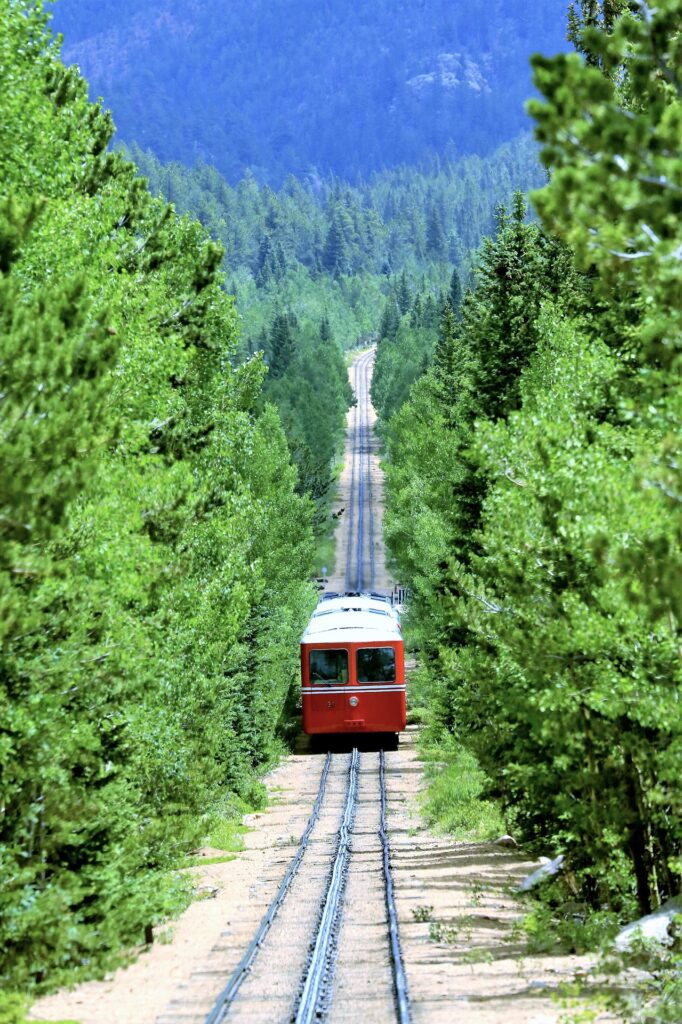 This adventure is one of the most unique things to do in Colorado Springs. The Cog Up/Bike Down Adventure is suitable for anyone ten or older at any fitness level. Broadmoor Outfitters provides all the safety gear, including full-face helmets, high visibility vests, and gloves. The pace is set by a Broadmoor guide who will lead the way for the duration of the ride, and you'll feel safe knowing a sweep van will follow the group to pick up anyone who ends their ride early. Remember, you'll need to book this adventure at least two days in advance to secure your spot!
Woods Course Zipline
Ziplining is where exhilaration meets exploration! Hiking and biking are excellent ways to explore Colorado Springs, but ziplining is incredibly cool as you get a bird's-eye view of the landscape! You'll be 150 feet from the ground, sailing through ponderosa pine forests, gliding over the gorgeous Midnight Falls, and soaring through Colorado's Rocky Mountains on this Broadmoor Outfitters adventure.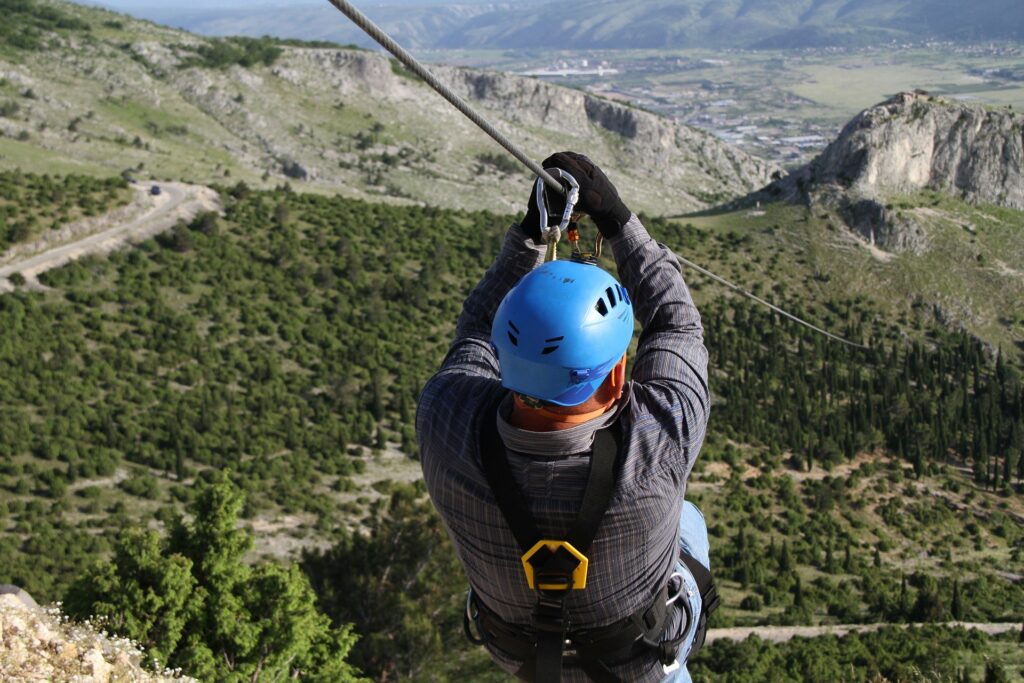 The Woods Course Zipline is suitable for beginners, but Broadmoor Outfitters also offers other, more advanced ziplining tours for people looking for a big thrill.
Explore Garden of the Gods
Garden of the Gods was named by Rufus Cable when he stood atop Pikes Peak, saw the glorious rock formation, and declared the area "…a fit place for the gods to assemble." 

The Garden of the Gods Visitor and Nature Center is a paradise and one of the most popular Colorado Springs attractions. You've got plenty of options for how to explore these 300-foot tall sandstone rock formations; there truly is something for everyone! There are activities for explorers at all fitness levels, including but not limited to hiking, rock climbing, and Jeep and Segway tours.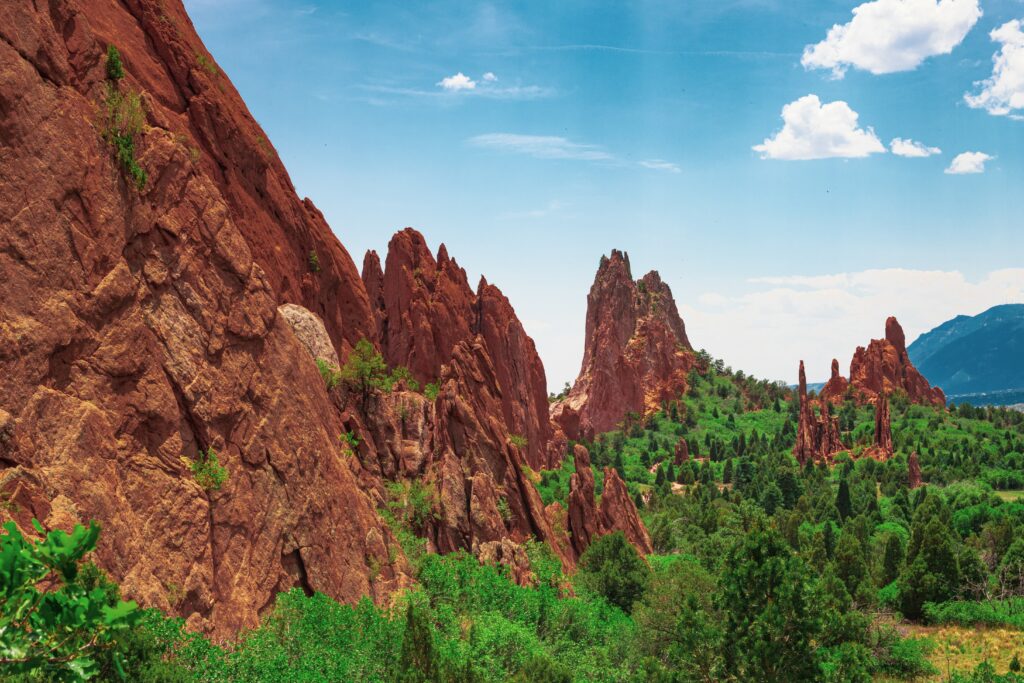 Western Museum of Mining and Industry
To bring your adventurous Colorado Springs vacation full circle, we recommend getting some historical context of the area by visiting the Western Museum of Mining & Industry. This museum offers 27 acres of exhibits, each containing over 4,000 artifacts from the 19th and 20th centuries. 
As you wander the campus, you'll also get to see the Reynolds Ranch House – an Edwardian Lake-style ranch home that is included on the State Register of Historic Properties. This isn't an ordinary museum; exhibits are set up both indoors and outdoors and feature restored steam engines and mining equipment, as well as a fully operational Stamp Mill and Blacksmithing Demo Shop. You'll learn about the environmental impact of mining on wildlife and local plants and see the Mine Reclamation exhibit, which shows visitors the process of turning abandoned mines into useful land.
Manitou Cliff Dwellings
From 1200 B.C. to 1300 A.D, Native Americans known as Anasazi lived within natural and, eventually, constructed settlements high in the cliffs of canyon walls. In the Colorado Springs area, the ancient Anasazi cliff dwellings are located at the foot of what we now call Pikes Peak. The Manitou Cliff Dwellings are open to the public for self-guided tours. 

As you wander among the rooms carved within the vertical canyon walls, it's only natural to wonder, "How in the world did they (the Anasazi) get up here?" That mystery, along with the settlements' astonishing beauty, makes the Manitou Cliff Dwellings a popular attraction in Colorado Springs. Check out the FAQ section of the Manitou Cliff Dwellings Museum website to learn more about how to visit this architectural wonder.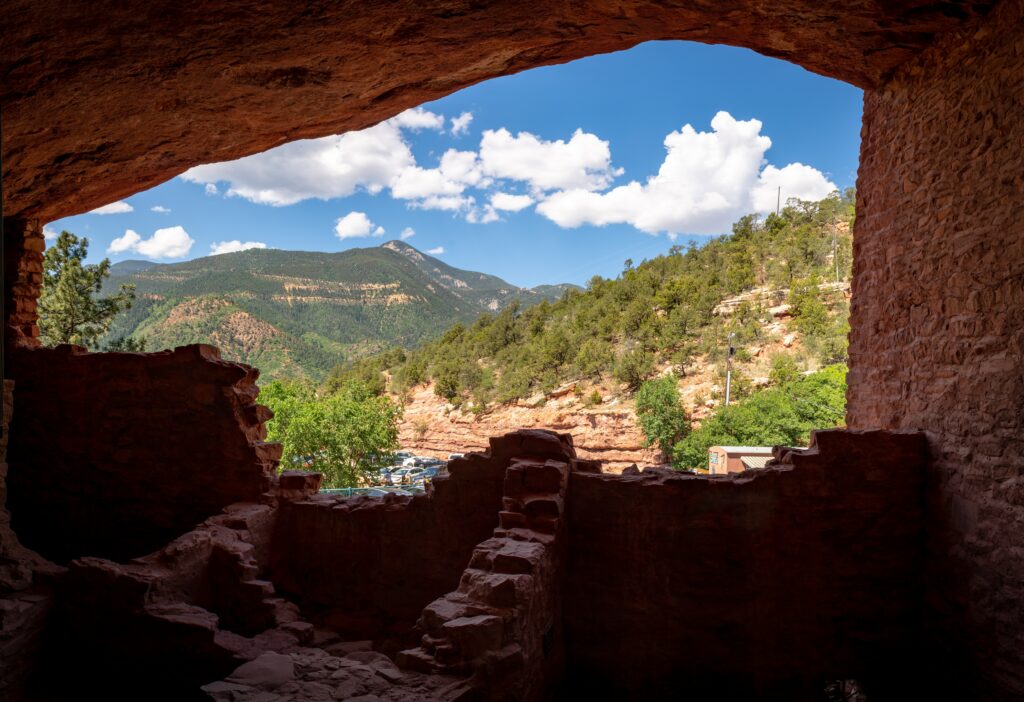 Organic Spa at Broadmoor Resort
This luxurious partially organic Spa at Broadmoor Resort is featured in the Forbes Travel Guide. It's certainly one of the best Colorado Springs attractions for those looking for a bit of pampering.
This spa is the perfect way to relax after a full day of adventuring in Colorado Springs! Before your desired spa treatment, you'll sit quietly in the Mountain View Room, overlooking the lush Broadmoor Golf Course greens. In the background, a stunning scene of Colorado's Rocky Mountains invites you to pause, unwind, and relax.
Overview
This breathtaking Rocky Mountains sanctuary is an inviting destination for both solo travelers and families. There are plenty of Colorado Springs tours and attractions that appeal to adventurers of all ages, history buffs, and people looking to unwind in the majesty of the Rocky Mountains. Remember to make reservations for all these things to do in Colorado Springs well in advance, and most importantly: have fun!