Warm and dry feet can make all the difference when winter hiking. Keeping the snow out of your boots is critical in achieving optimal levels of comfort and happiness on the trail. Walking through feet of snow and keeping your feet free of snow can seem like a difficult task, but fortunately, there have been many that have come before us and figured out the secrets to happiness. 
Keeping the snow out of your boots comes down to finding the right waterproof footwear, wearing the right accessories, such as gaiters, and layering your waterproof pants in a way that sheds snow away from the boot. The key is a combination of these different techniques rather than a simple answer. The result is guaranteed to make winter hiking a favorite rather than a dreaded activity, no matter the process.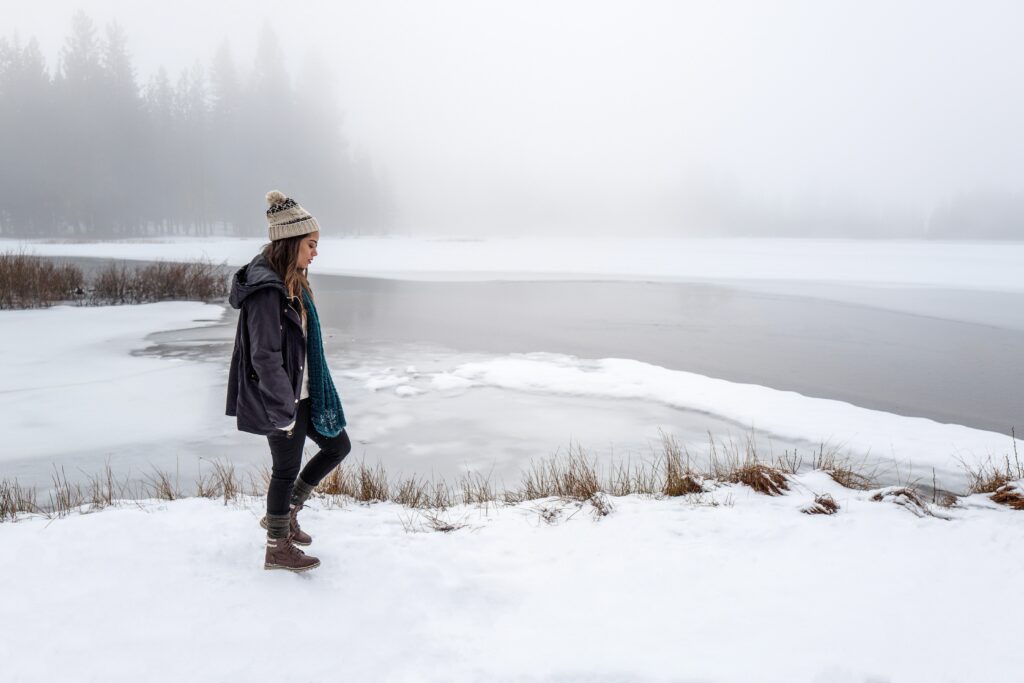 Wear Gaiters
Gaiters, commonly confused with alligators in common conversation, are designed to keep stuff out of your boots. This can be dirt, rain, and in our case today, snow. Gaiters are a simple design requiring only a low level of research before strapping them on and getting out on the trails.
No matter what activity you're doing in the outdoors, whether it be summer or winter, gaiters can be beneficial. They add a high layer of protection for various winter activities and should be considered an essential part of winter gear in general.
Gaiter Type
While all gaiters will work to keep your boots clear of debris, certain gaiters are made for different activities. It's important to get the right style of gaiter for what you are planning on doing simply to have the best experience possible.
Colorado Springs has such a wide variety of terrain and climates throughout the year that you can potentially use these gaiters all year long. Not all hiking in Colorado Springs will require gaiters to be on your gear list, but they are a helpful addition, especially when you are attempting to walk through the snow. 
Hiking gaiters are made of lightweight and breathable fabrics that help to keep out most small-scale debris. This can be light rain, small rocks and pebbles, and dirt or grit. These are a good choice for summer trips that lean closer to the "dry" side of things.
Mountaineering gaiters incorporate a much more heavyweight fabric that offers protection against snow and the cold. If keeping snow out of your boots is the number one priority, these are the gaiters for you.
Trail running gaiters are much more lightweight and function mainly to keep small pebbles and dirt out while running on a trail. These may be beneficial for running on a packed trail in the winter but won't do much for you if you are post-holing to your knees in deep powder.
Gaiter Height
There are three central heights that you'll find on the gaiter market–over the ankle, mid-calf, and knee-length. For winter hiking, knee-length gaiters are the best option, as you will likely find yourself trekking through deep snow with even deeper pockets that you don't expect. These will keep most snow out of your boots but can lead to some sweaty calves amid summer.
Gaiters will be your ultimate protection for keeping snow out of your boots. These are a great addition to a snowshoe setup where you will be floating on top of the snow but can sink in softer patches. As we mentioned before, snow protection is a combination of different tactics.
Waterproof Footwear
Keeping the snow out of your boots when it's in the frozen snow form is an easier task than keeping it out once it's grabbed onto your boot and starts melting. This is where it's important to have a pair of the best hiking boots. This is another primary key to keeping your feet dry during winter hiking.
There are plenty of reasons to keep your feet dry while hiking, and in the winter, these reasons become even more important.
Find a pair of waterproof boots that are durable enough to withstand the snow. There are several different styles of waterproof boots on the market, and we suggest doing a hefty amount of research into finding the right ones for you.
Without waterproof boots, all of the snow that you shed away from the inside of your boots will find its way inside through the fabric of the boots. Not all, or really any, boots will keep the snow from getting inside around your ankle, but the right boot can stop the snowmelt from penetrating.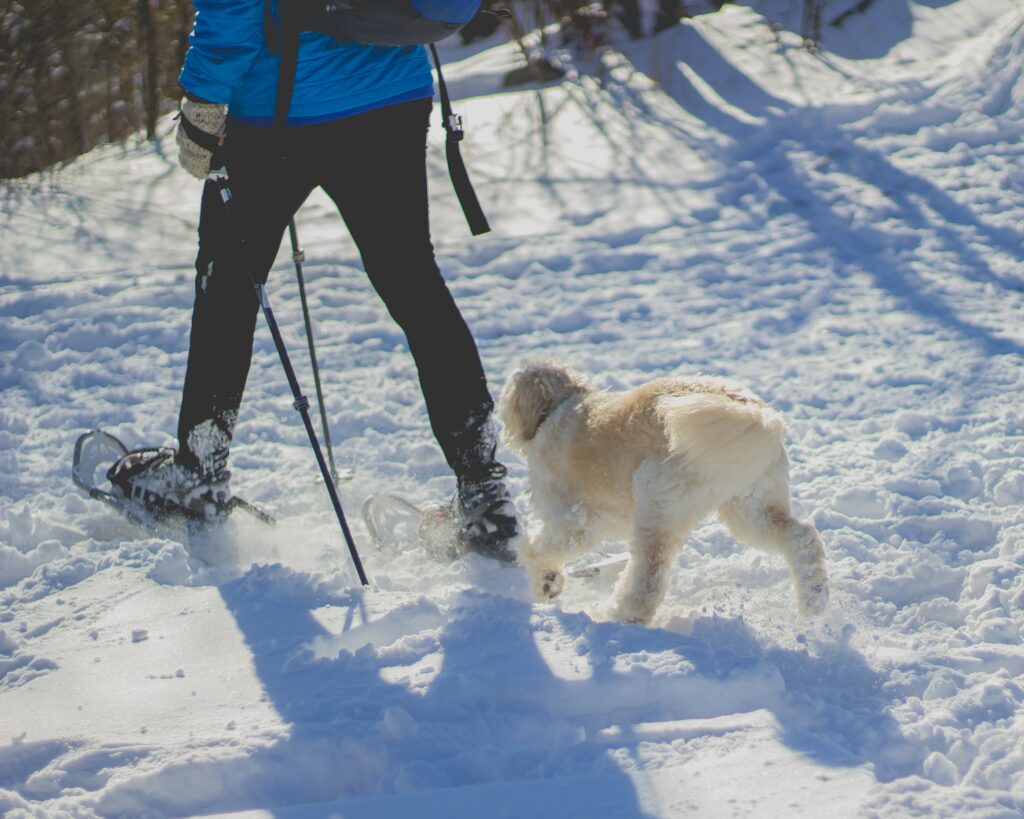 Layer Waterproof Pants
Another small hack to keeping snow out is wearing waterproof pants and basing them correctly. If you're already wearing gaiters and waterproof boots, this final level of protection will further ensure happy, dry, and warm feet during winter hiking.
To keep everything as dry as possible, it's essential to ensure that your pant leg isn't dragging through the snow and absorbing that moisture when your body melts it. For that reason, tucking both pant legs into socks before throwing a waterproof layer on top is a great move.
Gaiters should be the final step in the process (other than putting on snowshoes if you're wearing them). Waterproof pants will add an additional layer of protection underneath the gaiters and between your legs and the snow. They also help shed snow away from your body rather than soaking it in and channeling the snowmelt down into your feet.