With a brand new year and a ground blanketed with snow, there's no better time to get outside and try out some new winter sports. Staying inside and making your way through the Netflix queue is an easy way to try and make the dark winter days pass, but you quickly feel the physical and mental effects.
Getting outside in the winter is one of the best ways to stay in shape, and more importantly, stay mentally healthy. Downhill skiing and extreme winter sports can seem intimidating for anyone who isn't accustomed to playing around in the snow.
The good news is that there are plenty of other great winter sports for beginners and experts alike to try for the first time this year.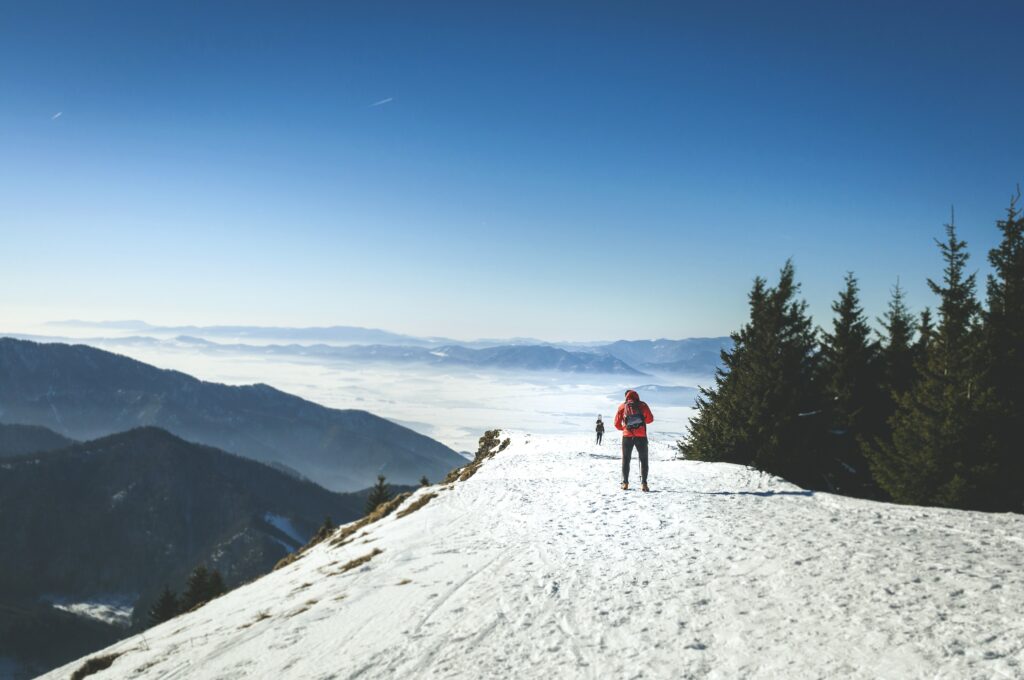 Start Slow
Winter Hiking and Walking
There's no need to jump straight into bombing down the mountainside on a pair of skis or a snowboard. Simply getting outside to find a winter hike to try out is a great way to introduce yourself to a new winter snowscape. Get out on winter hikes with your friends and family, or even go solo in a well-maintained area to start. It's great for all skill levels. 
A big part of starting new winter sports in the new year is learning to love the cold. You'll often find yourself heating up as you start moving. Still, it's an immense help if you can appreciate the ice-covered trees, frozen streams, and fluffy powder covering the ground—hiking and walking help get you in the right mindset for other winter sports.
This is a great starter activity because all you need to do is learn how to dress for winter hiking, head to your closet, and straight out the door. There's no complicated gear system or any technical skills you'll need. Just stay in safe terrain on well-traveled trails, and you can start to challenge yourself from there. 
If you need a little extra traction as you hike, invest in traction aids like micro-spikes or yak tracks to give you more confidence on snow and ice-covered trails.
Snowshoeing
If you want to get deeper into the mountains, you may find that you start sinking in the snow. Flotation devices are common in the winter, and one of the most popular ways of staying above the snow is on a set of snowshoes.
Snowshoeing is an enjoyable choice with plenty of options of places to go. There are many winter activities in Colorado Springs, but with snowshoeing, you can explore the same trails you would in the summer but see them in a completely different light. 
Cross Country Skiing
Even if you have never been on skis before, you may find that you would love trying out cross country skiing. It can be a slow-paced sport, but it doesn't have to be. This is one of the best winter sports for beginners because it keeps you warm and can be learned quickly.
Once you start to feel more comfortable on classic skis, you can try out skate skiing. This is a much more active style of cross country skiing that will get you moving quickly and get a better aerobic workout than running in the summer.
Picking up the pace
Downhill Skiing and Snowboarding
Downhill skiing, or snowboarding, is a great winter activity that doesn't need to be incredibly fast-paced. You can start slow, and Colorado Springs is a great place to start from. There are plenty of local areas where you can find lessons with affordable rentals.
Fat Biking
Fat biking has become widely popular as biking technology has moved forward over the last few years. These bikes are designed with huge, fat tires that help to keep you afloat on top of deeper powder.
You can travel on typical mountain bike trails in the winter with a fat bike, but you can also set out and explore other areas that you may not be able to access on a mountain bike in the summer. Fat bikes are also available to rent out from several different gear shops, so you don't even have to invest in buying one. 
Ice Skating
Whether it's on a frozen rink in the city or on a high alpine mountain lake, ice skating is a classic winter sport to try out. If you're a beginner, it will take a good level of humility to be okay with falling and still getting back up, but once you get the hang of it, it can be quite fun.
Just be careful on mountain lakes if you are a beginner. It can be challenging to recognize safe areas with thick enough ice. Only go if you have someone experienced that knows how to determine the safety of the ice.
Dog Sledding
Dog sledding isn't something that many people have access to where they live. Still, it can be an incredibly fun activity to try out if you find the right people to go with. Many professional dog sledders will offer lessons or rides at a price. If you love your furry friend as much as your human child, you'll understand why this is such a popular winter sport. 
Skijoring
Speaking of your furry friends, skijoring is another fun winter sport to do with dogs, but it isn't for beginners. Skijoring is a combination of dog sledding and cross country skiing. If you like skiing but hate doing all the work of moving yourself forward, your dog can help pull you forward. You do need a harness for you and your dog to get started, but if you already know how to cross country ski, and your dog loves snow, this can be a great new activity to try. 
Skijoring requires an active and enthusiastic dog who loves running and working hard in the snow. If your chihuahua hates to go out in the cold to use the bathroom, you may want to stick to classic cross country skiing this winter.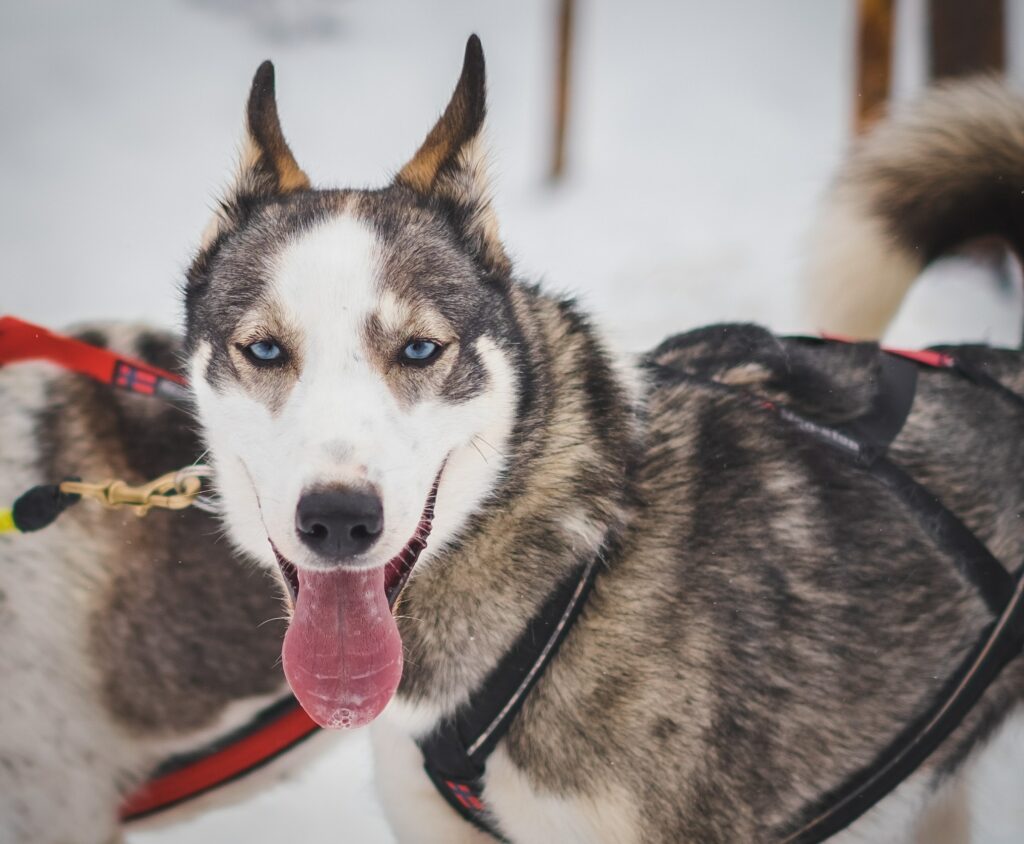 Full Speed Ahead
If you're looking at this list and feel that you need more, check out the sports listed below. We would categorize these as being closer to the "extreme" (and maybe just bizarre) end of things.
Kite skiing
Ice yachting
Snow kayaking
Ice diving
Snow machining
Ice ballet
There's something for everyone out there, as humans have become highly creative with what they can do when our world becomes blanketed in snow.