Are you looking for an exciting and unique way to celebrate a birthday, promotion, or anniversary? With all the amazing outdoor venues around Colorado Springs, there are many different ways to plan a fun outdoor celebration. Looking for celebratory event ideas? Broadmoor is one of the best places to have a birthday party in Colorado Springs.
Broadmoor Outfitters has a variety of innovative and engaging guided activities that will make any celebration unique and memorable. Whether you're planning a party for a little one or celebrating a milestone as an adult, there's an option for you. From invigorating zipline courses to the decked-out paintball arena, the Broadmoor's property is a well-equipped party venue in Colorado Springs.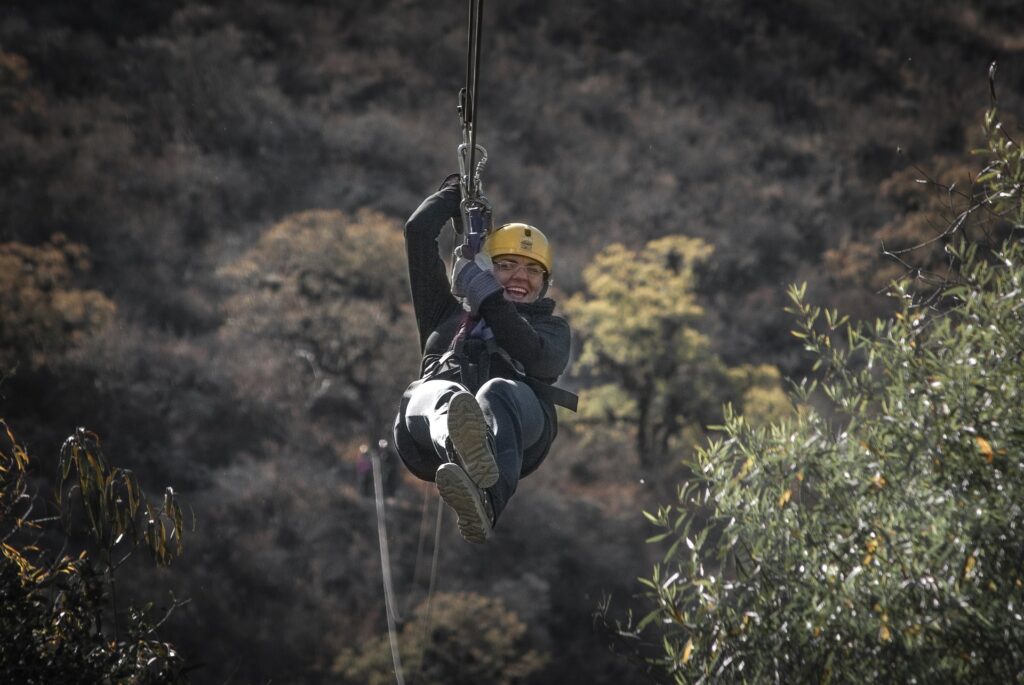 Party Ideas for Kids
Small Group Party Idea: Wood Course Zip Line
This three-hour beginner zip line course is a thrilling activity perfect for adrenaline junkies of all ages. The course has five zip lines that range from 250 to 1500 feet. Riders can also reach speeds of up to 45 mph, and attain heights up to 150 feet in the air! The guided zipline activity is a great experience for a small group of friends looking to try a new experience. The zipline course can accommodate a maximum of eight participants.
On the Woods Zip Line Course, you will soar over a waterfall and enjoy stunning views of Colorado Springs. Add in the thrill of zip lining, and it'll surely be a memorable birthday. The exciting experience covers technical guidance from professionals and beginner zip lines for participants to acclimate to the experience. This is the more beginner-friendly of Broadmoor's two zip lines courses. So it is perfect for a low-stress, enjoyable birthday party.
Large Group Party Idea: Outdoor Movie Screening
Give your kid a unique gift and a memorable birthday party. The 26-foot inflatable movie projector screen is perfect for an outdoor evening celebration. You can rent the outdoor movie theater and bring it anywhere as it is very portable and easy to set up. This is a great option for large groups and celebrations taking place in spacious outdoor venues near Colorado Springs.
With the ability to project anything onto this massive screen, you can take a celebration to the next level. Share old photos at a large family reunion, enhance the visuals at a musical concert or theatrical production, or play funny videos in the background of a mixer. There are endless ways to use an inflatable movie projector! This a top-notch addition to any celebration near Colorado Springs.
Party Ideas for Adults: Happy Hour Celebrations
Moving on to the adults, If you are looking to celebrate a birthday or anniversary with a few drinks, there are tons of fun ways to spice up a simple cocktail hour with friends. But let's avoid cramming a large group into a crowded bar. Instead, you can have a private birthday party in a unique outdoor venue.
The Broadmoor has plenty of unique and thrilling opportunities for adults. You can really make your birthday celebration memorable with the addition of an archery course or the tomahawk toss challenge. If you are looking for a low-key celebration that still has elements of excitement, consider a professional demonstration with birds of prey at a falconry cocktail hour. You can do these activities at the Broadmoor property or rent the equipment to bring to your own space.
Whether you need to plan a meet-and-greet or a birthday party with different groups of friends, these activity-based happy hour parties will give your friends something to talk about and keep the energy flowing. Broadmoor Outfitters' happy hour party ideas are fun, stress-free, and surefire ways to please your guests.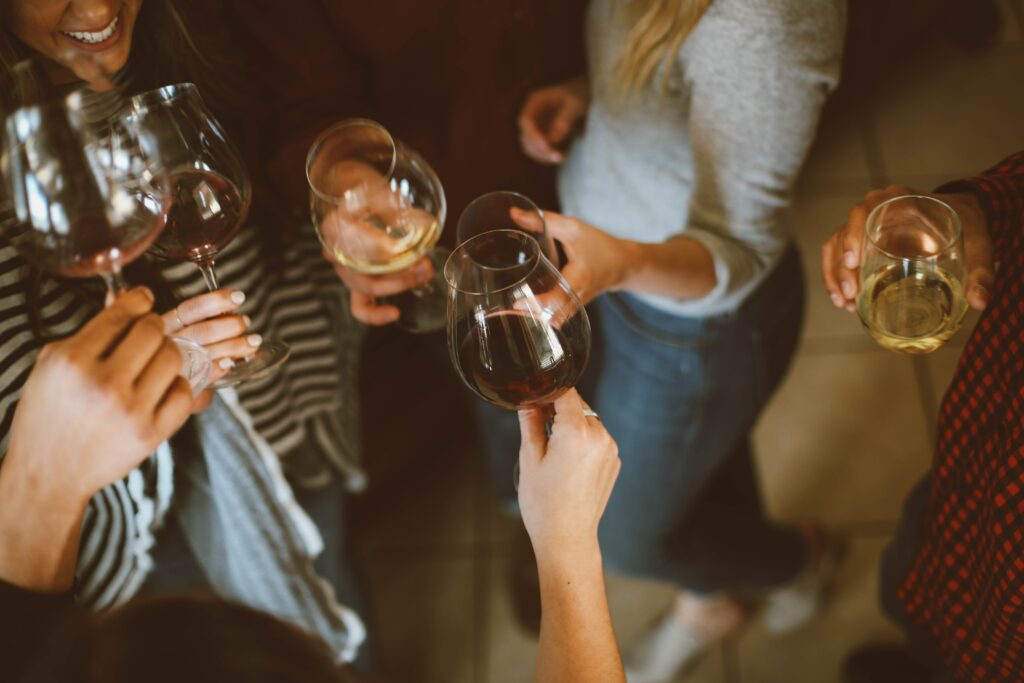 Outdoor Party Ideas Near Colorado Springs
If your idea of a good time involves an outdoor adventure, anywhere can be a party venue! This is especially true in Colorado Springs with its high concentration of outdoor opportunities. With so many parks, mountains, and bodies of water, you don't have to travel far to find a great party venue in Colorado Springs.
From drinks in the park to a group hike, there are nearly unlimited ways and places to celebrate. What's more, Broadmoor Outfitters has guided activities around Colorado Springs for people of all ages and interests. You could bike down Pikes Peak, rock climb in Garden of the Gods, mountain bike through North Cheyenne Cañon, or stand up paddle board at Catamount Reservoir. All of these outdoor activities make for interesting and memorable celebrations, sure to bring you and your friends closer together.
One of the party venues in Colorado Springs is actually the Broadmoor Outfitters property. Located in southwest Colorado Springs, it is a spacious area with a lot of fun activities to do right on site. You can compete against your friends in a scavenger hunt, geocaching search, capture the flag, or other fun challenges. If you haven't been, these all make for great excuses to explore the Broadmoor property.
Party Ideas for Coworkers
Finally, Broadmoor Outfitters has a ton of fun happy hour options and team-building exercises designed for corporate retreats. Whether you are planning a celebration to reward your team for a job well done or hoping to bring your team closer with a corporate team-building challenge, The Broadmoor is a great place to unite coworkers outside the office. For a deeper dive into all of Broadmoor Outfitters' opportunities for colleagues, be sure to check out our tips for planning a corporate event.
Final Thoughts
In conclusion, Colorado Springs is an amazing place with almost unlimited ways to enjoy the outdoors and try new activities. Before you stress over a house party or plan a boring night at a restaurant, check out all the amazing outdoor adventures near Colorado Springs that you could include in your birthday celebration. There is no better time than your birthday to invite your friends to learn a new skill with you, and there is no better place either. The Broadmoor is one of the best places to have a birthday party or celebration in Colorado Springs. Plus, thanks to their guided activities, you can let Broadmoor Outfitters handle all the equipment needs and just enjoy your day!