Heading out on a hike in beautiful Colorado? Our state includes incredible wildlife, many of which live right here in Colorado Springs. With the stunning Rocky Mountains in our backyard, there are so many opportunities to spot interesting and stunning wildlife when you are out enjoying nature.
If you are an animal lover, an amateur wildlife photographer, or just looking for some unique hiking spots, we've got you covered. We will get into the many species that call Colorful Colorado home, how to identify the animals you might encounter, and the very best places to see wildlife near Colorado Springs.
Before we get into it, it is important to note that you should always give wild animals space, at least 25 yards, unless the park specifies otherwise, and at least 100 yards for predators. If you are wondering about solo hiking safety, learn best practices, including staying on designated paths and telling a friend before you go.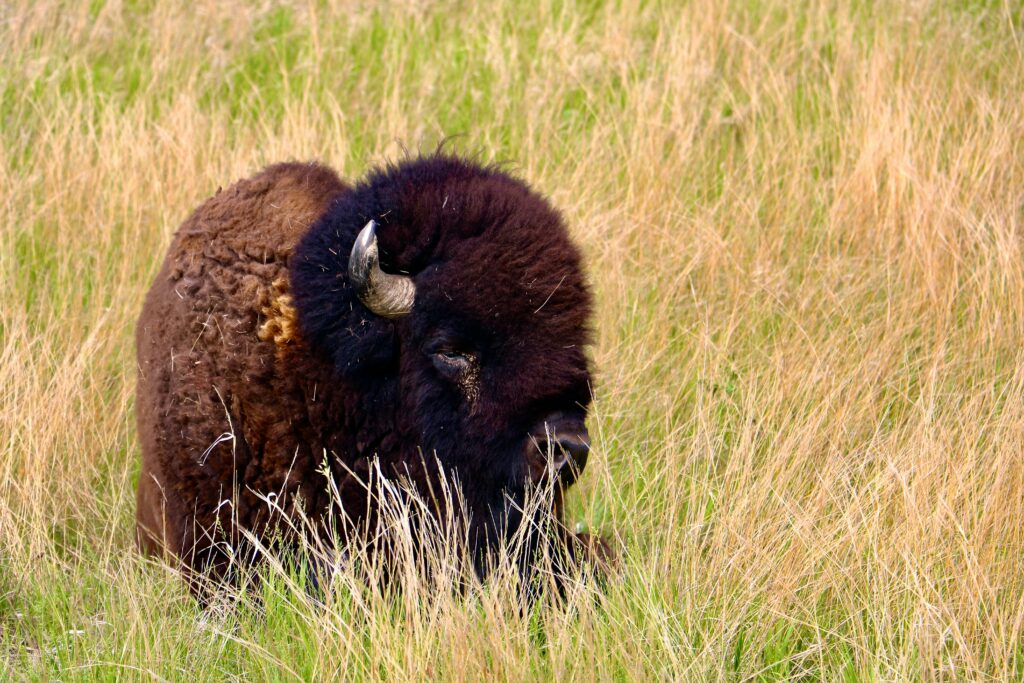 American Bison
While many people confuse buffalo and bison, they are in fact not the same animal. For those of us in North America, we are most likely seeing bison. Bison have wooly sweaters with shorter hair after their shoulders and small, pointy horns that curve up like the letter 'J.' While they were previously near extinction, many conservation efforts, including some here in Colorado, have helped create a healthy recovery to a stable population.
If you are hoping to catch sight of these majestic beasts, there are a few different conservation areas nearby in Denver. The Rocky Mountain Arsenal National Wildlife Refuge in Commerce City is a great day trip idea for Colorado Springs residents. It is home to over 330 species, including almost all on this list. The Buffalo Herd Nature Preserve in Golden and Daniels Park near Sedalia are two other local hiking areas that are some of the best places to spot bison in Colorado.
Black Bears
Colorado has a large black bear population living all over the state, making them some of the most prevalent wildlife near Colorado Springs. It is not advisable to search for black bears, but you should be aware that they are most populous in Rocky Mountain National Park and southern Colorado near the San Luis Valley. Black bears typically live in brush and forested areas, which allows them to forage for their omnivorous diet of berries, nuts, and grasses. As they hibernate between November and May, you are most likely to see a black bear in the summer.
Please take the time to learn about important black bear safety protocols in case you happen to see one. Black bears do not attack humans without reason, so if you see one, you can likely back away slowly and be okay. Just be careful not to get too close, get between them and their cubs, or run away as they will chase you.
Elk
The Rocky Mountain Elk is a member of the deer family and a popular animal to see when out in nature. It is always a surreal experience to find a big male elk with its recognizable antlers just grazing next to the hiking trail. A hundred years ago, elk were nearly extinct due to the popularity of hunting them. However, they have made a great recovery, and now the state abounds with them.
Elk mostly eat grass and find it in meadows in the winter and higher on the mountain in the summer. The absolute best place to see this wildlife near Colorado Springs is in Rocky Mountain National Park. They are iconic to the area to the point that Estes Park has an annual Elk Fest the first weekend of October. It's free, too, so if you are looking to find elk, that's where to go.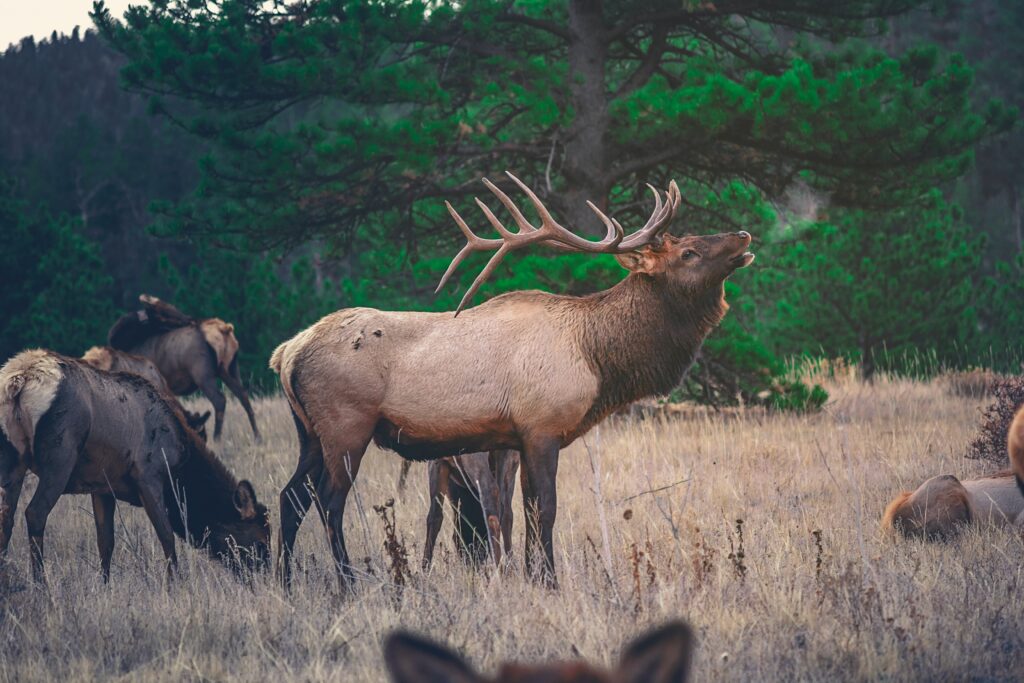 Bighorn Sheep
Rocky Mountain bighorn sheep are one of four native species in the U.S. but the only one here in Colorado. The males, also known as rams, have those iconic curly horns used for fighting. The female ewes have thinner and shorter horns that arc backward.
These intrepid mountain climbers are often present at high elevations in the summer and lower elevation pastures in the colder months. Therefore, depending on the time of year, you may be more likely to find a native bighorn sheep in the canyons or the mountains. If you are looking to spot some of these bovines, you can check out the Bierstadt Trailhead at Guanella Pass near Georgetown, Rocky Mountain National Park up in Estes Park, and the Waterton Canyon Trail at the Denver Audubon Nature Center.
Gray Wolves
Gray wolves are native to Colorado, but sadly there are not many in the wild. The population suffered in the past century, along with other species on this list, as their prey, like elk and bison, had drastic population losses due to hunting. When the wolves had fewer food resources and turned to cattle, they were vilified by farmers and killed off in government-sponsored initiatives.
Today, the population has made a rebound thanks to being on the endangered species list. You may not find them on a hike near Colorado Springs, but you can visit with some wolves very close by at the Colorado Wolf and Wildlife Center in Divide.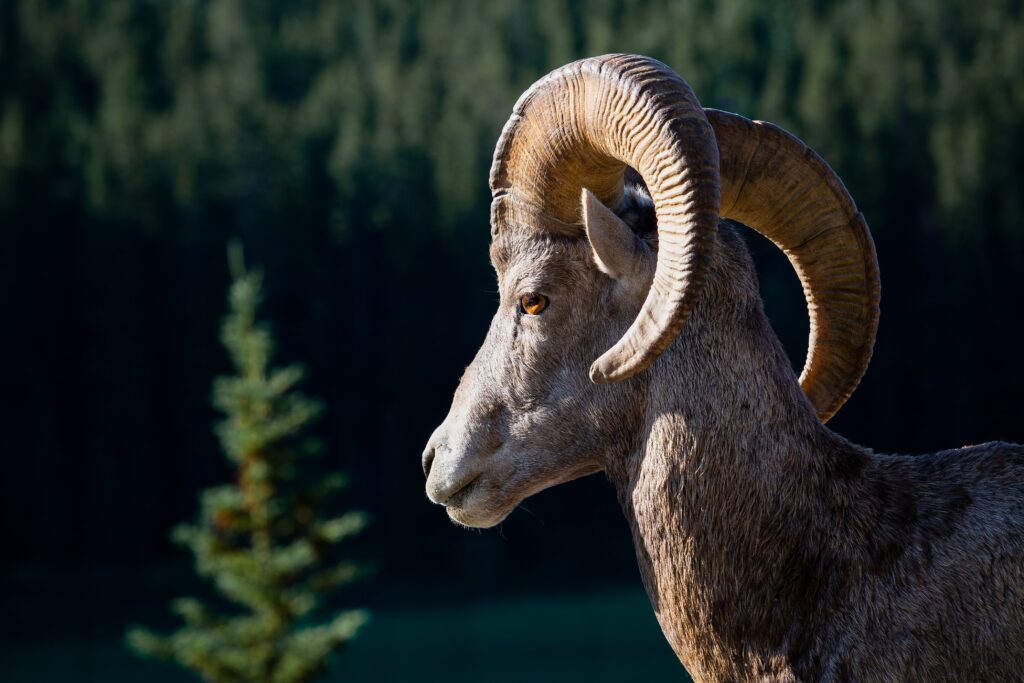 Mountain Lions
The mountain lion is one native species that is very hard to find in nature. They tend to be difficult to spot for a number of reasons. These reasons include generally stealthy behavior and natural camouflage coloring. Mountain lions live in densely wooded areas around the foothills and hunt game such as deer and elk.
Mountain lions have many names – cougar, puma, panther, and catamount – but they are all the same species. It is not advisable to seek out a mountain lion, as attacks can happen when they feel threatened. Like other big cats, they are best left with plenty of space.
Final Thoughts
Before you hit the road for your wildlife search, make sure you are properly prepared by reviewing how to pack for a day hike. Don't forget to bring binoculars and extra camera batteries or a portable charging pack for your phone. If you are looking for a little extra help finding the best hiking spots near Colorado Springs, consider getting started with a guided hike.