Looking for some fun events this winter? There's always plenty to do in and around Colorado Springs. From outdoor recreation to holiday celebrations to arts and crafts, we have activities for everyone. Before it gets too cold to enjoy the outdoors, be sure to check out some of these exciting free events near Colorado Springs.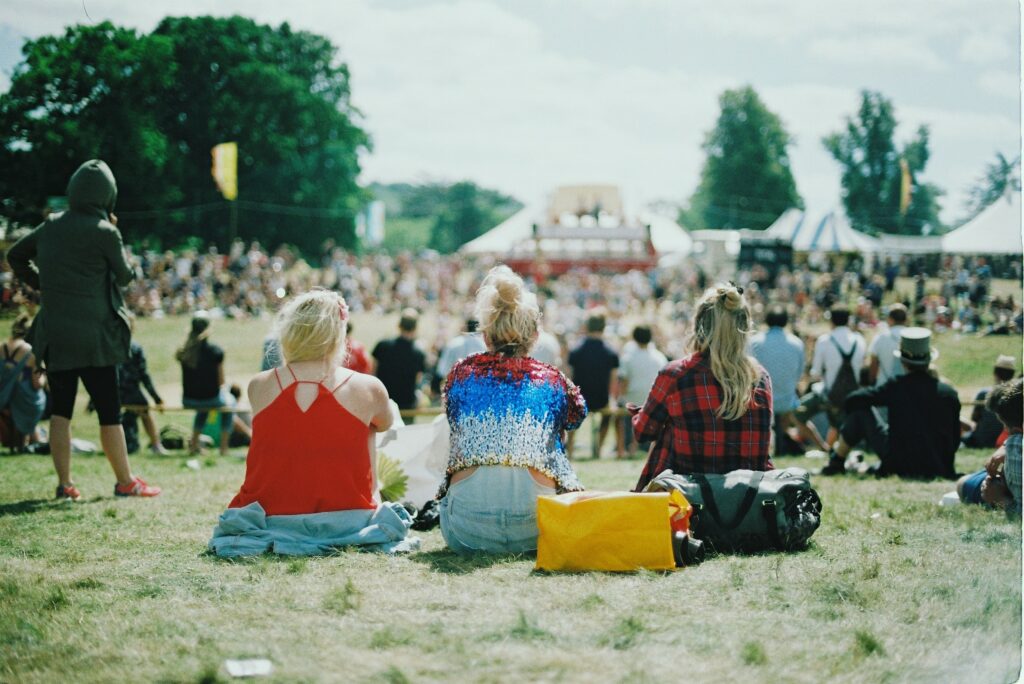 Winter Races Near Colorado Springs
Where: Iron Horse Park, 6151 Elwell Street, Fort Carson
When: Saturday, November 5, 9:00 AM – 12:00 PM
Reserve your free spot: Eventbrite
Just south of Colorado Springs in the spacious Iron Horse Park, this race is a fun variation of a standard 5k. The course is not revealed until the day of the race, and when you arrive to register, you have the opportunity to predict your time. The top ten racers who come closest to their predictions will win a prize.
The race starts at 9:30 am, and prize winners are announced at 11:40 am. While you are waiting for the announcement, you can enjoy local vendors selling merch, food, and beverages. Strollers and leashed dogs are allowed, so be sure to bring the whole family.
Where: Goat Patch Brewing Company, 2727 North Cascade Avenue, Colorado Springs
When: Saturday, November 12, 10:00 AM
Buy your ticket: $35, Eventbrite
Offered by the Colorado Brewing Running Series, this 5k starts and ends at Goat Patch Brewing. No matter whether you walk or run the course, you will get a free craft beer at the finish line. And you don't need to be 21 to participate: underage runners will receive a free non-alcoholic beverage at the end of the race.
Your ticket gets you into the event where you can enjoy live music, food trucks, and local vendors. You are also supporting a good cause as 10% of all proceeds go to local Colorado nonprofits that support the community.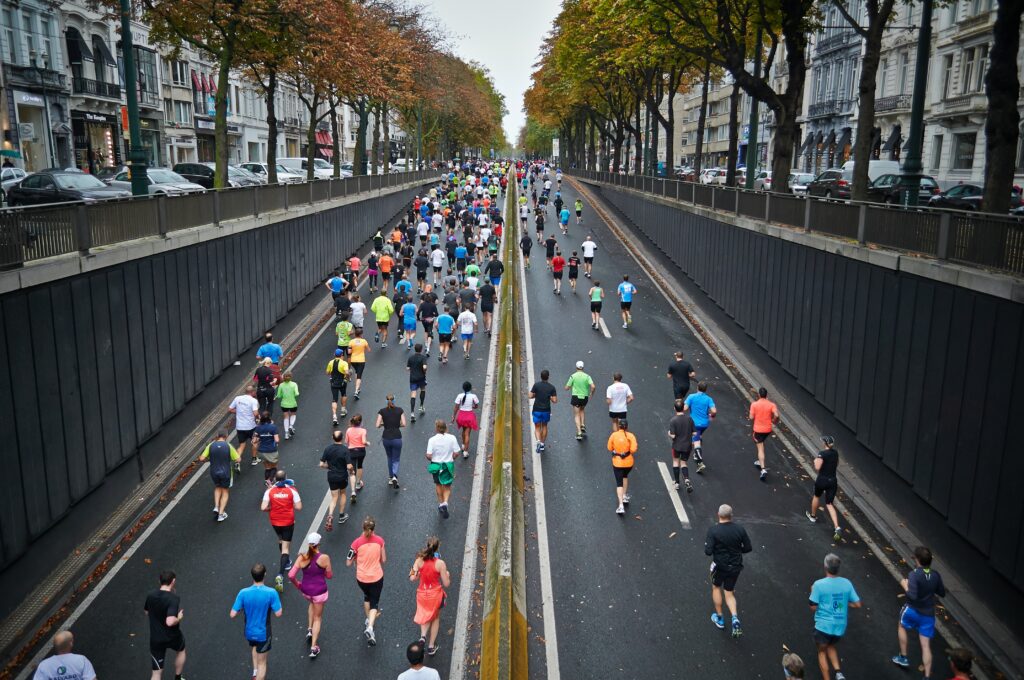 Free Arts and Crafts Fairs
Where: 12530 Black Forest Rd, Black Forest
When: Wednesday, November 2, 4:00 – 7:00 PM; Thursday – Saturday 9:00 AM – 7:00 PM; Sunday, November 6, 10:00 AM – 2:00 PM
No tickets needed.
Entry is free into this arts and crafts show. This Northwest Colorado Springs neighborhood event offers an amazing array of beautiful, handcrafted goods. The guild is open to all Black Forest residents and promotes fine arts, decorative arts and crafts, and culinary arts. This free Colorado Springs event is a great place to appreciate the local art scene and find holiday presents sure to amaze your loved ones.
Where: Cheyenne Mountain High School, 1200 Cresta Road, Colorado Springs
When: Saturday, December 3, 9:00 AM – 4:00 PM
Reserve your free spot: Eventbrite
This holiday craft fair is an event not to be missed. It has free admission, free parking, and a free shuttle from the parking lot to the venue. There are 140 vendors all selling handmade crafts and delicious goodies as part of a "Taste of the Holidays" bake sale. This conveniently located Southwest Colorado Springs event will give you ample opportunities to get holiday presents for your loved one and enjoy the atmosphere of a community fair.
Winter Events for Families and Kids
Where: Rockledge Lodge/SunMountain Center, 328 El Paso Blvd, Manitou Springs
When: Wednesday, November 2, 5:00 PM
Get tickets: $35, Eventbrite
This unique cultural event includes live music and dance performances, an authentic Mexican dinner (included in the ticket price), and a Dia de Los Muertos-inspired altar (called an ofrenda) to honor loved ones who have passed on. This event also supports a good cause, as it is held by the Smokebrush Foundation for the Arts. This is a great place to bring the kids for a night of entertainment and exposure to Mexican culture.
Where: Red Rocks Room, Garden of the Gods, 1805 N. 30th St., Colorado Springs
When: Tuesday, November 8, 3:00 – 4:00 pm
Register here.
If you are searching for a family-friendly idea for the little ones, Garden of the Gods regularly offers Junior Ranger Walks at the park. Get the kids excited about wildlife and nature on this one or two-mile hike around the park. Tickets are $5 per child and free for accompanying adults. Get the kids off the couch to see one of the most beautiful sites Colorado Springs has to offer.
Where: Acacia Park, 115 E Platte Ave, Colorado Springs
When: Opening Day is Friday, November 11, 4:00 pm
Tickets ($10 includes skates) are available only at the rink.
This event is not quite free, but it's such a great opportunity for the kids that we couldn't skip it. The beautiful Acadia Park in downtown Colorado Springs has an ice rink available from November 11 through January 31. If your little one has a birthday in the winter, the Acadia Park ice rink makes for one of the best party ideas in Colorado Springs.
There are also tons of events through the winter including Skating with the Air Force Falcons Men's Hockey Team (Sat, Dec 10, 4:00 – 6:00 pm) and Learning to Skate with US Figure Skating (Sat, Dec 17, 10:00 am – 12:00 pm). Another great event for teens is Glow Night (Friday, December 16, 7:00 – 9:00 pm). Check their website for more event information.
Where: Outlets at Castle Rock, 5050 Factory Shops Boulevard, Suite 340, Castle Rock
When: Saturday, November 12, 4:00 PM
Get tickets: Eventbrite
Who doesn't love a tree-lighting ceremony? Ring in the holiday with a joyous celebration and display of a sparkling Christmas tree. There will be a Santa available for photo opportunities with the little ones and a performance by the Denver Broncos cheerleaders that the whole family will enjoy. Beer, wine, and hot chocolate are for sale, as well as plenty of holiday shopping at the outlets.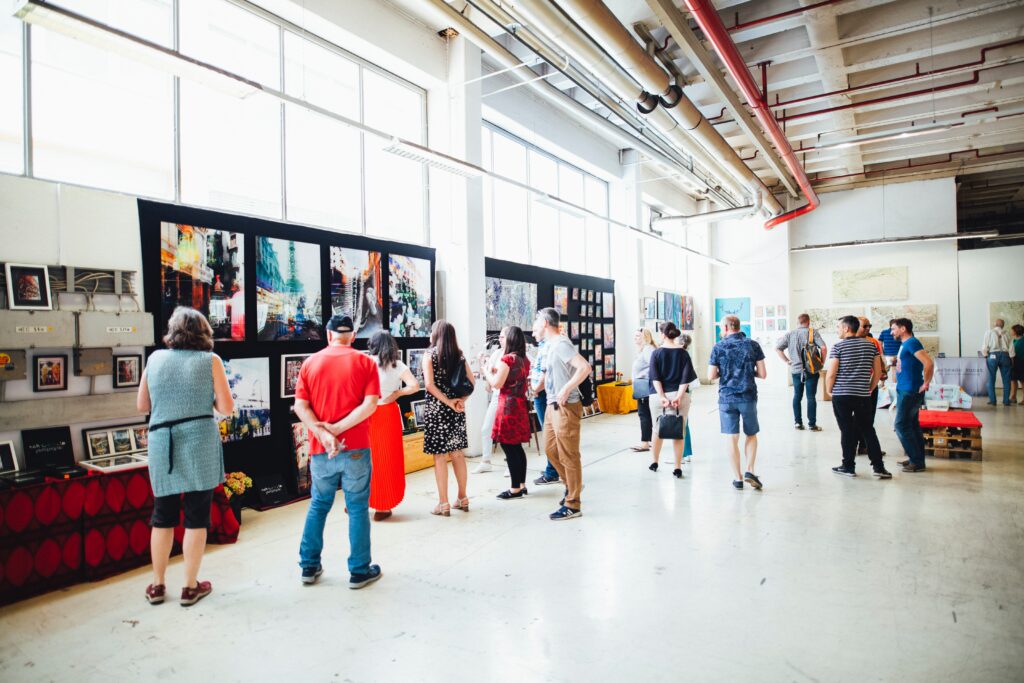 Free Events to Explore Colorado Springs
Where: See the stops here.
When: Friday, November 4 (offered the first Friday of each month April through December)
No tickets needed.
Offered the first Friday of each month, the Colorado Springs ArtWalk is a great way to explore your neighborhood and see the incredible diversity of our local art scene. This free walk spans downtown Colorado Springs, Old Colorado City, and Manitou Springs. There are live demonstrations and a shuttle to help you get around to the stops more easily. You will see public street art, exquisite sculptures, and architecture, and get to walk through some of the city's best art galleries.
Where: Sunshine Studios Live, 3970 Clear View Frontage Road, Colorado Springs
When: Tuesday, December 6, 5:30 – 8:00 PM
Reserve your free spot: Eventbrite
If you are looking to make connections with friendly neighbors, you should check out all the block parties hosted by the Colorado Springs Council of Neighbors and Organizations. This Tuesday night event in Southeast Colorado Springs offers free entry, a cash bar, live music, and a cocktail social hour.
Colorado Springs has so much to offer. It's no wonder it is a popular tourist destination and an up-and-coming city bringing new residents. While adventuring around town, be sure to check out the accessible public transportation options to make your travel easier. Once you have explored some of these fun free events in Colorado Springs, you will likely want to add some outdoor recreation to your plans. Before it gets too cold, enjoy a guided tour of some of the best hiking spots Colorado has to offer.