Colorado Springs is full of beautiful destinations to explore, such as Garden of the Gods or Pikes Peak. But one of the most common questions visitors ask is, are there any National Parks near Colorado Springs as well? The answer is yes! Colorado has many phenomenal national parks, and several are within easy driving distance of Colorado Springs. So, let's take a look at what these parks are, what they offer, and how to get there.
Additionally, there are several fascinating national historical sites and monuments near Colorado Springs. Therefore, we'll also cover these destinations and what they offer.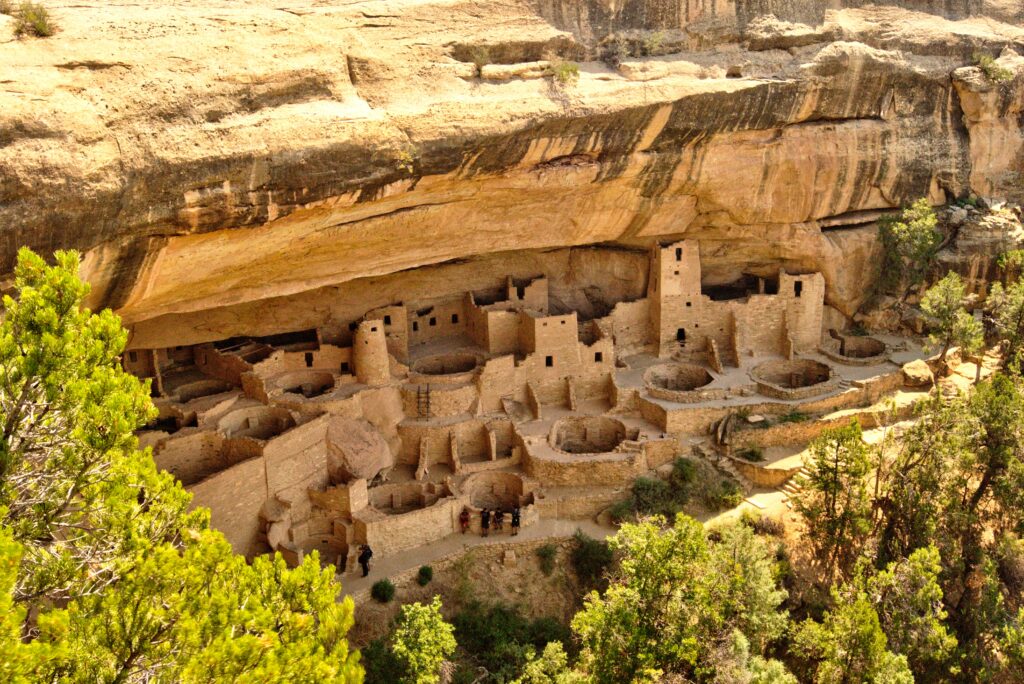 National Parks Near Colorado Springs
Distance: ~90 miles southwest (2.5-hour drive)
Only 90 miles from Colorado Springs is the breathtaking Great Sand Dunes National Park. Boasting the tallest dunes in North America, with the stunning Rocky Mountains as a backdrop, this park offers spectacular views that you won't find anywhere else. Be sure to try sandboarding or sand sledding if you visit! There are also many fascinating and scenic hikes in the area, but be sure to follow the Park Service's recommendations for a safe hike.
Distance: ~120 miles north (3-hour drive)
Heading north from Colorado Springs and passing the big city of Denver, you'll encounter Rocky Mountain National Park. This massive park encompasses about 415 square miles and features everything the rocky mountain range has to offer. From rugged peaks to lush meadows and icy alpine lakes to cascading waterfalls, there's plenty to do and see in this park. Naturally, hiking is one of the primary attractions for this national park, along with multi-day backpacking trips. But don't worry, there are certainly activities for everyone in this massive park – including RVing, horseback riding, and wildlife viewing.
Distance: ~225 miles (4.5-hour drive)
Often overshadowed by Rocky Mountain or Arches National Parks, the Black Canyon of the Gunnison National Park is an underappreciated marvel. This park features a river-carved rock canyon with some of North America's steepest cliffs. The rock itself is also fascinating, and geology aficionados will love the two million-year-old formations and spires that make up this park. What's more, it's one of the national parks near Colorado Springs that's within a day's drive.
However, keep in mind that Black Canyon of the Gunnison National Park is very remote. Research your last opportunity for gas and services, and be sure to take everything you need with you for your visit. But the benefit of this remoteness is that you won't have to jostle with massive crowds at this park.
Distance: 336 miles (6-hour drive)
Tucked away in the southwestern corner of Colorado lies this incredible testament to the Pueblo People's culture and history. For centuries, these peoples built stunning villages in the cliffs and mesas of this area, and these ancient structures are now included in Mesa Verde National Park. This World Heritage Site offers a very unique look into how the Pueblo People lived and what happened to them as the Spanish encroached northward from modern-day Mexico and, afterward, the American frontiersmen westward.
Don't forget to also stop by Hovenweep National Monument, just North of Mesa Verde, which we will discuss next.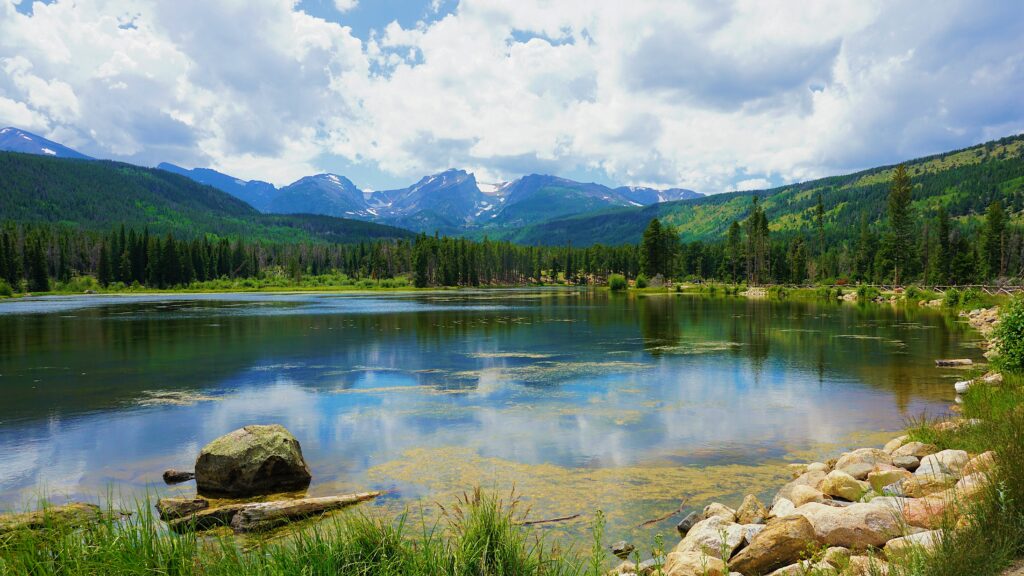 National Monuments and Historical Sites
Distance: ~400 miles (7-hour drive)
Located just northwest of Mesa Verde National Park, Hovenweep offers another rare glimpse into the history of the native American peoples. This series of 6 villages was built sometime between 1200 and 1300 (hundreds of years before the first Europeans arrived in the area) and feature stunning architectural achievements and structures built into the canyons. Modern historians believe that around 2,500 people once lived in these villages, and their construction skill is genuinely something to behold.
Also directly adjacent to Hovenweep is the Canyons of the Ancients National Monument. This sprawling landscape contains the highest concentration of Native American archaeological sites in the country. Experts estimate that the area has been inhabited for over 10,000 years and includes more than 30,000 documented historical sites.
Distance: ~115 miles (2-hour drive)
For the history buffs out there, Bent's Old Fort is a must-see and is close enough for a day trip from Colorado Springs. The Site features a reconstructed adobe trading post from the 1840s period. Complete with tours, demonstrations, and historical recreations and performances, this is a definite stopping point for folks interested in western frontier history.
Distance: ~143 miles (2.5-hour drive)
The western frontier history is full of conflict, culture, and controversy. All of this, and more, is preserved at the Sand Creek Massacre National Historic Site, which memorializes the terrible events that occurred on November 29th, 1864, when U.S. cavalrymen attacked the villages of White Antelope, Left Hand, and Black Kettle – leaders of the Cheyenne and Arapaho people. Today, this site offers informative ranger talks that discuss the awful events of that day and their significant impact on the region's history.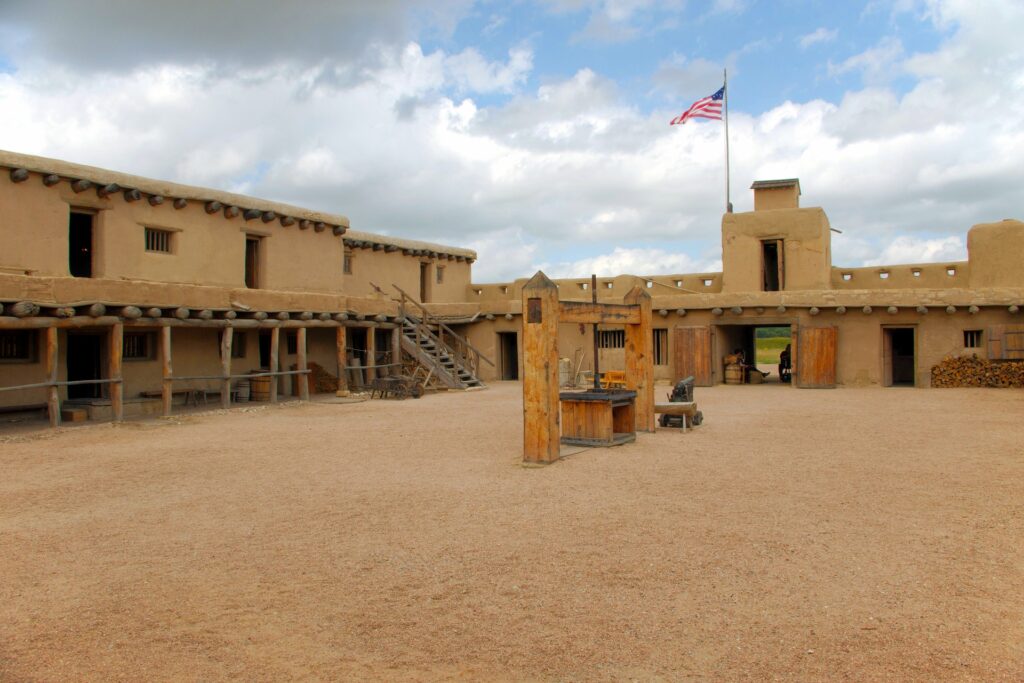 Final Thoughts
Colorado has so much to offer with its plethora of National Parks, Monuments, and Historical Sites. With almost any outdoor activity imaginable, from boating to hiking, plus its wealth of history, everyone is sure to enjoy a trip here. Best of all, there are several National Parks near Colorado Springs in addition to historical sites, making it an ideal location to visit as a springboard to your greater Colorado adventures.
And don't forget that Colorado Springs itself offers several fantastic outdoor destinations of its own. Our hiking tours are an easy option to check out the best areas. But if you prefer to explore alone, don't forget to consult a trail guide for Colorado Springs!