As we enter the warmer months, you are surely excited to get back in the saddle and hit the trails. Beginner cyclists and mountain bikers need to be aware that you will need more than just a helmet and water bottle. There are a few biking tools you should carry with you at all times. A simple bike repair kit can keep you from a serious inconvenience on the trail. We'll go over the essential bike maintenance tools so you can assemble a basic bike repair kit for your trip.
Are you considering getting an emergency beacon or messaging device? These are both great pieces of safety equipment to have if you are a serious hiker. While it is nice to unplug and be in nature, limited connectivity is a serious risk in the event of an emergency. A satellite-connected device can literally be a lifesaver if you need to send a distress signal. If you are looking to learn more about both and figure out which to get, we've got a complete breakdown of PLBs vs Satellite Messengers right here.
What are Personal Locator Beacons?
Personal Locator Beacons (PLBs, also called emergency beacons) are the more simple of the two devices. PLBs solely have the capability of sending your location to authorities. Unlike satellite messengers, they do not allow you to send messages to anyone else. Finally, because of their simplicity, once the distress signal is activated, there is no way to recall it.
How do PLBs work?
An emergency hiking beacon is very easy to use. If you find yourself lost in the woods or in an emergency and need to send a distress signal, you simply point the antenna up and turn the device on. This automatically activates the signal, which gets transmitted via satellite to local search and rescue operations. They will then have your exact location via GPS. Because PLBs need to be registered with the authorities, they will also be able to see whatever personal information you provide, such as emergency contact numbers and important medical conditions. Many PLBs also have regular and infrared strobe lighting to assist rescuers in finding you.
How long do PLB batteries last?
Personal Locator Beacons use long-lasting lithium batteries. Because they remain dormant until you turn the device on, it should last for up to five years. These batteries are required to be extra strong so that once turned on, the beacon remains strong for up to 24 hours. Unfortunately, they do need to be mailed back to the manufacturer in order to replace the battery, and this process can be expensive.
What are good Personal Locator Beacon brands?
ACR Electronics is a popular brand for both PLBs and Satellite Messengers. Their products are durable and highly rated, if not a little expensive. Ocean Spray and SpotX are two other brands of emergency beacons to consider.
What are Satellite Messengers?
Satellite Messengers are more capable devices, and as expected, can be more expensive. Not only do they provide the same functionality as PLBs, but they also have the ability to send and receive messages to friends and family. Some models allow communication with rescuers, which also makes it possible to cancel a distress signal.
How do Satellite Messengers work?
Satellite Messengers are similar to personal locator beacons but with more features. Satellite messengers allow users to text anyone, like family and friends. Some models also have color display screens, GPS navigation, and weather reports. They may also have Bluetooth capability to connect to your cell phone or fitness watch. As expected, these added features mean that the prices of satellite messengers vs PLBs are much higher in some instances.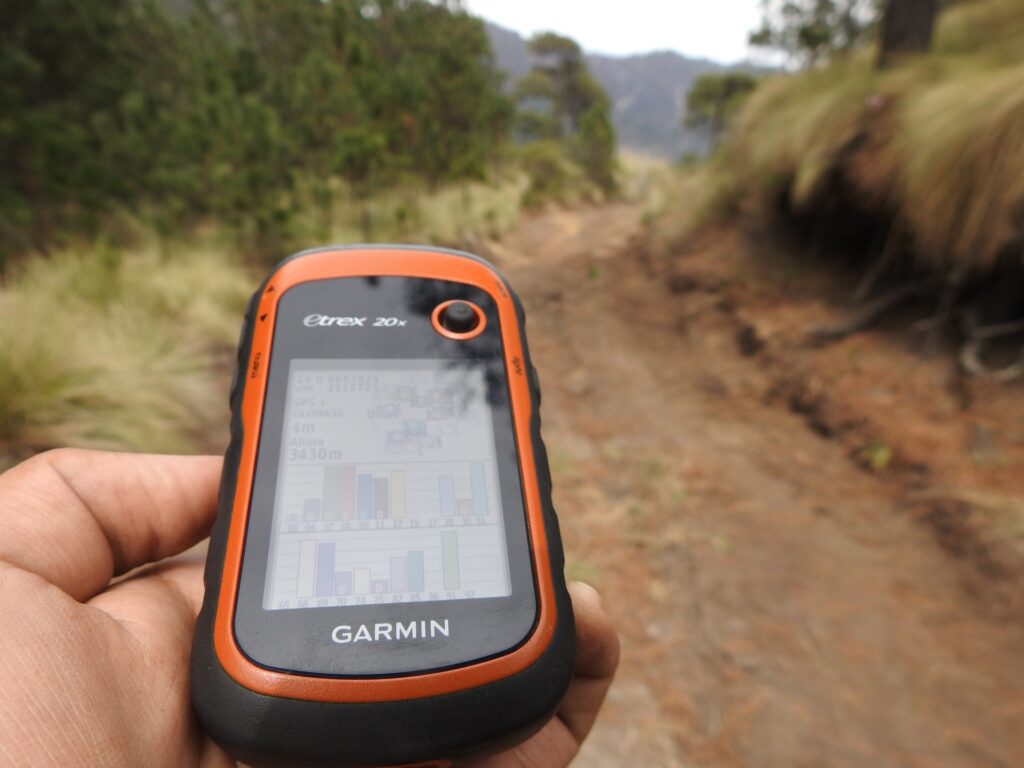 How long do Satellite Messenger batteries last?
Unlike PLBs, satellite messengers have easily rechargeable batteries. Depending on the brand and model, the battery life when turned on may be up to a week, and asleep or in "expedition mode" up to three weeks. These longer battery-life models are a great option for extended backpacking trips.
Why do Satellite Messengers require subscription plans?
Because satellite messengers have more robust features and communication abilities than the simplicity of emergency beacons, they do require users to pay for a monthly subscription. This can be a major expense and is one reason many people opt for the more simple emergency beacons. That said, if you spend a lot of time in remote areas with limited or no cell reception, you may find it worth it to have GPS navigation and be able to communicate with your loved ones.
What are good brands of Satellite Messengers?
There are a lot of options on the market for satellite messengers, and the prices vary considerably based on the display, capabilities, and more. Depending on what features you want and what subscription you are willing to pay for, you can narrow your choices down to a few good options. The most popular Satellite Messengers are available by Garmin, ZOLEO, and SpotX.
Why can't I just use my phone?
Many people are perfectly fine having just a cell phone on a short day hike. However, if you've hiked enough, you have surely experienced a drop in signal somewhere along the way. For serious hikers who like to take multi-day trips or hike miles from civilization, a cell phone will not be good enough. Cell signals can be unpredictable, and your phone could get water damaged, lose battery, or break in an emergency. PLBs and satellite messengers are much more durable than cell phones, more rugged, and typically waterproof to a certain depth. The peace of mind that comes with having a sure-fire form of communication can be worth it for many hikers.
When should I send a distress signal?
It is important that all hikers prepare well for their journeys. This includes packing all the essential safety gear including fire starters, emergency shelter, and first aid supplies. Distress signals should only be sent in true emergencies. It would be appropriate to use search and rescue services if your life is at risk or if you are unable to get back to safety on your own. Keep in mind that many states have penalties for frivolous use of rescue services, so take all the measures possible to prepare against emergencies. This includes not hiking in dangerous weather conditions, on unmarked trails, or in areas that have been closed off by park officials.
Can I hike alone?
If you are wondering if it is safe to hike alone, the answer is sort of. There are certain times when it would not be safe to hike alone, such as in bad weather, at night, or in an area with dangerous animals. If you do want to hike alone, it can be helpful to start small on a trail you know. Building up to longer solo hikes will help you feel more comfortable on the trail. The most important things to do when hiking alone are to pack all essential gear, carry multiple forms of navigation, and be sure to tell someone your planned route.
Final Thoughts
Personal Locator Beacons and Satellite Messengers are two helpful pieces of safety equipment for avid hikers. If you are looking for this extra peace of mind and trying to decide on a PLB vs a Satellite Messenger, consider the different features you would like and the costs. Either is a much safer option than just hiking with a cell phone, so you really can't go wrong. Happy hiking!