We've all heard horror stories about accidents happening in the wilderness. Most of us are familiar with the novel and film "Into the Wild," which recounts Christopher McCandless's beautifully tragic and fatal story that takes place in the depths of the Alaskan wilderness. We're painfully aware of notable accidents because they make for great television. However, the reality is, these tragedies are actually few and far between; there are exponentially more "successful" outings than tragic ones. The key to avoiding accidents altogether, and mitigating risks when they occur (because nature is nature, after all), is being prepared and knowledgeable before hiking in Colorado. 
These safety tips will cover important points you need to remember when exploring Colorado. So read on, and they'll prepare you so that your stress is minimized and fun is maximized.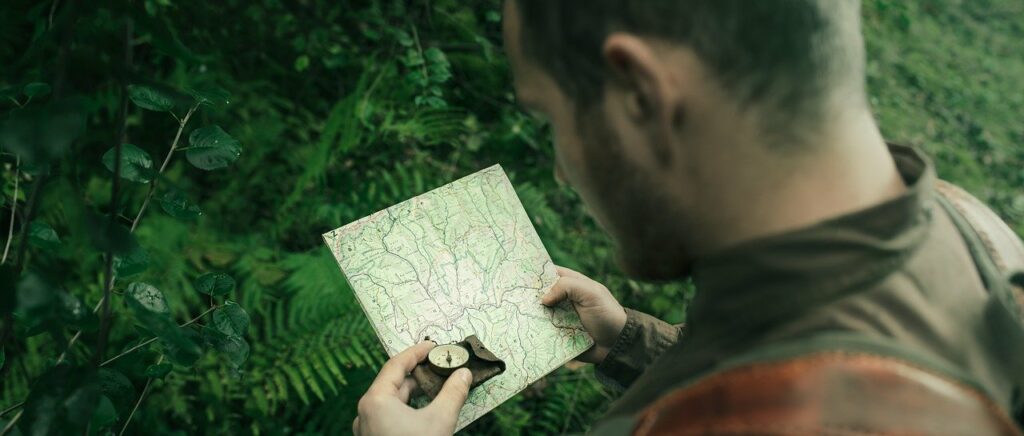 Share Your Plan
Planning and communicating that plan are both key components of hiking safety. You should never head out for hiking in Colorado (or anywhere!) without first telling someone. Whether you're planning to hike for only one hour, overnight, or a couple of weeks, let someone know the ins and outs of your trip. For example, tell the person when you'll be leaving and returning, where your car will be parked, and which trail(s) you're planning to be on. Furthermore, let that person know if you change your route or any aspect of your plan. That way, if you get lost and need to be found, people will know where to look.
Be Prepared For Bad Weather
Two words: no cotton. Even if there's no rain in the forecast, weather can change fast in Colorado. If you're hiking during the day and get sweaty and are still in the wilderness when temps drop at night, you don't want to be stuck in a wet, cold cotton shirt. From head to toe (or hat to socks), all of your hiking clothing should be made out of a moisture-wicking fabric such as wool or any synthetic fabric blend that's marketed as quick dry. Bring a raincoat, an extra shirt in case of a sudden temperature drop or rainstorm, and an extra pair of moisture-wicking socks. Wear good-fitting, broken-in hiking boots that provide ankle support. Lather on the sunscreen even if it's cloudy. 
Look over the National Lightning Safety Institute's resource on lightning safety protocols. Better yet, print it out to have with you in case you need it.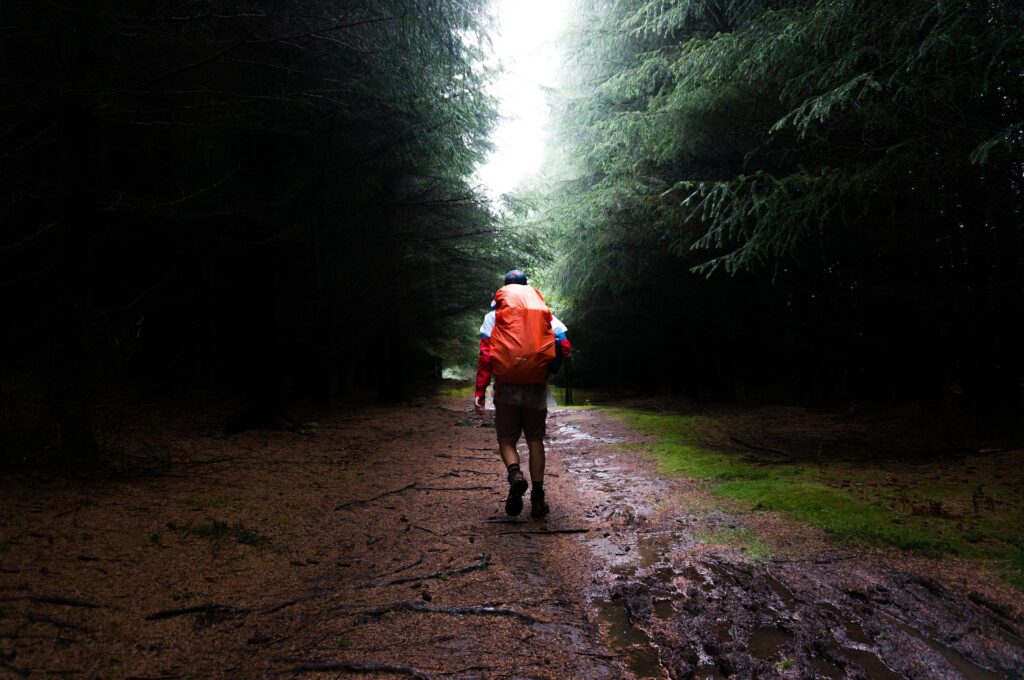 Bring Water and Snacks
A good rule of thumb is to bring one liter of water for every hour you plan to be hiking. This is a great standard, and it's also wise to pack a trustworthy water filtration system such as a Katadyn or Life straw, in case you are in the wilderness longer than you planned.  Bring snacks, too, as hiking burns a lot of calories. High-calorie foods like peanut butter, candy bars, granola, beef jerky, and trail mix are all great and easy options. Don't just toss your food wrappers on the ground, however. Follow all Leave No Trace practices out of respect for nature, wildlife, and future generations of hikers to come. 
Keep it Realistic
We know how thrilling it can be to push ourselves and have new experiences, but staying safe, smart, and within our personal limits is the number one hiking tip we can offer. Plan your trip according to your experience. For example, if you've never been camping overnight, it's probably not a good idea to head out on a week-long camping trip in the backcountry. If you're not experienced at reading maps, stick to a well-marked trail, or even stay in cell phone range so you can use your phone's GPS in case you get turned around. Finally, unless you're in great shape, don't embark on a ten-mile hiking trip as your first adventure.
If you would feel more comfortable hiking with a professional wilderness guide who knows the lay of the land, then stick to these Colorado Springs hiking tours for beginners.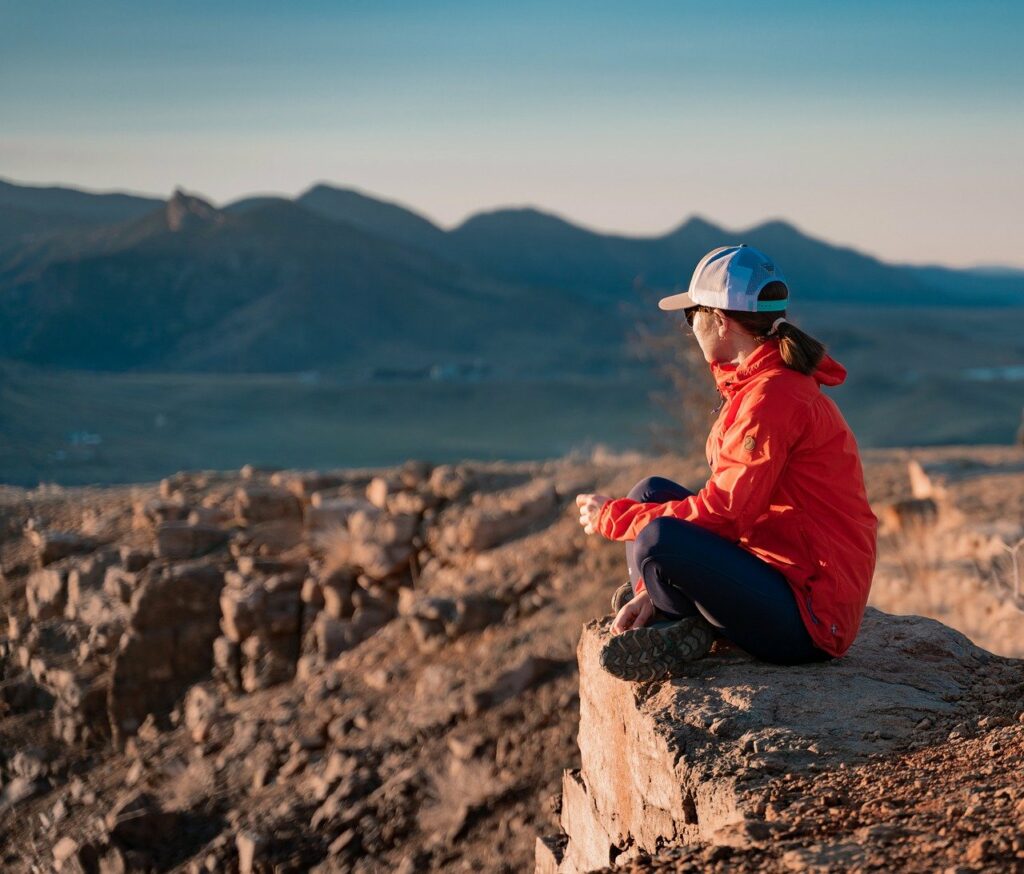 Stay Updated
Know what's going on in the area you're planning to hike. There will often be signs at the more popular trailheads informing hikers of recent wildlife sightings and how to behave if you encounter a bear, mountain lion, or coyote. Don't worry – these animals are usually more afraid of you than you are of them! Check out Colorado Parks and Wildlife's page on handling conflict with wildlife to stay safe and prepared.
In addition to staying updated about the wildlife, also acquaint yourself with general trail rules and alerts. For example, a gust of wind can make a simple campfire spread out of control during exceptionally dry periods. If you plan on having a campfire, use this comprehensive, up-to-date list of current fire bans in Colorado counties to avoid any fines, or worse, wildfires.
Our best recommendation is to visit the park website that manages the trail you'll be hiking before heading out. There, you'll learn about current trail conditions and potential hazards.
Bring a First Aid Kit
It's wise to have an intentionally stocked first aid kit when you head out on any length of hiking trip. The American Hiking Society is a great resource for hiking tips, including how to stock your first aid kit. Depending on how much time you plan to spend hiking, you may also consider taking a Wilderness First Aid course, where you'll learn how to handle accidents such as broken bones and allergic reactions. 
Bringing it Together
Hiking is a great way to get exercise, spend quality time with family, and enjoy Colorado's stunning scenery. It's important to do so safely, however. Even though accidents are rare and mostly avoidable, the chances of them occurring increase dramatically if you're unprepared. So, use these hiking safety tips while you're hiking in Colorado to stay safe and stress-free. Remember to tell someone your plans, prepare for bad weather, stay hydrated, learn about Colorado's wildlife, and pack a first aid kit. If you're prepared, you'll have nothing to worry about!
Remember that you can always join us for guided hiking in Colorado Springs and enjoy all the knowledge and experience that our team has to offer!