Colorado Springs, located an hour south of Denver, CO, attracts many outdoor enthusiasts, families, and thrill-seekers to explore and play in its rugged wilderness each year. The city sits at the eastern foot of the Rocky Mountains and is home to some of the state's most iconic sights, such as the Garden of the Gods. The area is ripe with opportunities for outdoor adventure. So ripe that when planning your excursion, you may be wondering which Colorado Springs outdoor tours to experience.
Luckily, there is no shortage of premium tours in the area to match its diverse opportunities for outdoor recreation. Outdoor tours are a unique way to experience wild places and activities through the eyes of a seasoned guide. Regardless of one's experience level, partaking in a guided tour is a gratifying and fun experience. On a tour, you can expect to learn a new skill, meet new people, and gain firsthand knowledge that you will carry with you long after it ends. 
So whether you're planning your first or thirty-first trip, check out these Top 5 Outdoor Tours in Colorado Springs, CO.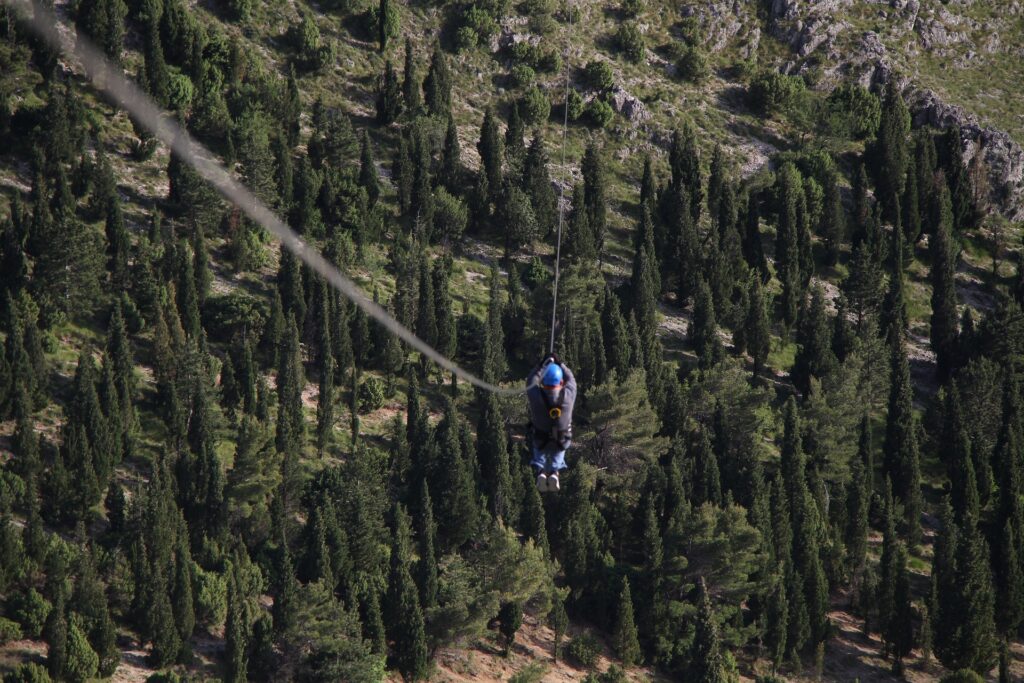 Guided hikes are an enriching and memorable way to explore new trails beyond simply following signs, maps, or apps. Based out of Colorado Springs, Broadmoor Outfitters provides top-of-the-line guided hikes on the city's most iconic trails. Visitors of all ages can explore Colorado Springs's breathtaking mountains in small groups of up to 12 people.
For those who would like to learn about the Rocky Mountains' flora and fauna while immersed in it first-hand, Broadmoor Outfitters also offers the option to have a naturalist as your guide! Tours take place daily at 9:30 am and 1:30 pm and last about 3 hours, with the opportunity to extend the hike's duration when booking a reservation. Visitors are encouraged to let the staff know the kind of hiking they'd like to experience so that the guides can curate an itinerary aligned with each group's wishes. This tour has something to offer for anyone looking to explore the Rockies on foot, regardless of if you're a solo traveler or a family of four.
If a mild hike that combines problem-solving and a bit of history sounds like a blast, then look no further than the exciting and one-of-a-kind Broadmoor Hunt. The Broadmoor hunt is not your typical outdoor tour but instead a thrilling app-based scavenger hunt. During the hunt, individuals will put on their metaphorical Indiana Jones hat to learn about the historic Broadmoor Hotel while solving problems as they explore the hotel grounds and surrounding landscape.
This tour is open to individuals of all ages but is the perfect fun outing for families with children looking to stretch their minds (and imaginations). The tour runs daily from 10 am to 3 pm and lasts 1.5 to 2 hours. Broadmoor Outfitters also offers a corporate version of the scavenger hunt for businesses looking to strengthen teamwork among coworkers.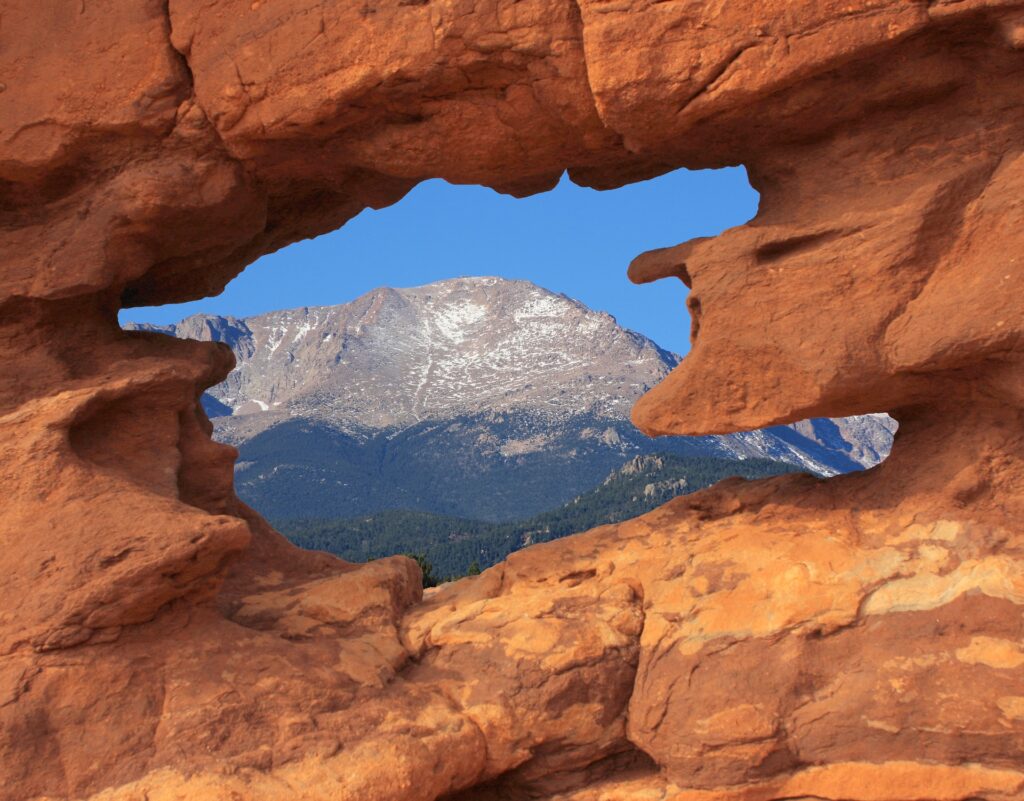 If the idea of cruising down scenic roads with the wind in your hair and mountains to your left and right sounds like a dream, but steep inclines and never-ending hills sound like a nightmare, then Colorado Springs E-Bike Tours are a perfect happy medium. E-bikes are gaining popularity as a fun and accessible way to experience the thrill of conventional bike tours with ease and speed.
This tour takes attendees on a 5-mile ride through the Garden of the Gods on Trek Rail 7 E-Bikes. The 3-hour tour runs daily at 9:30 am and 1:30 pm and is open to individuals over the age of 10. As a heads-up for any mountain bikers (or purists) reading this article, you can also find epic guided mountain bike tours in Colorado Springs.
Our Stand Up Paddle Boarding Tours in Colorado Springs are the perfect option for individuals looking for an aquatic adventure despite being 1,200 miles from the nearest coastline. Stand Up Paddle Boarding developed as a relaxing and fun sister sport to surfing in landlocked areas. During this 2.5 hour tour, individuals of all ages will glide atop Colorado Springs Lake as the Rocky Mountain ridgeline reflects along the water's edge. Seasoned SUPers know that the sport can have a big learning curve, which is why joining a tour your first time is essential for learning proper technique and form.
Tour guides will teach attendees foundational skills, such as paddle strokes, footwork, self-rescue, and how to get on the paddleboard (which is more challenging than one might think). Tours run daily in groups of 8 at 9:30 am and 1:30 pm. The tour is open to all ages, but individuals who love sports that involve balance and coordination and being on the water will likely enjoy this tour the most.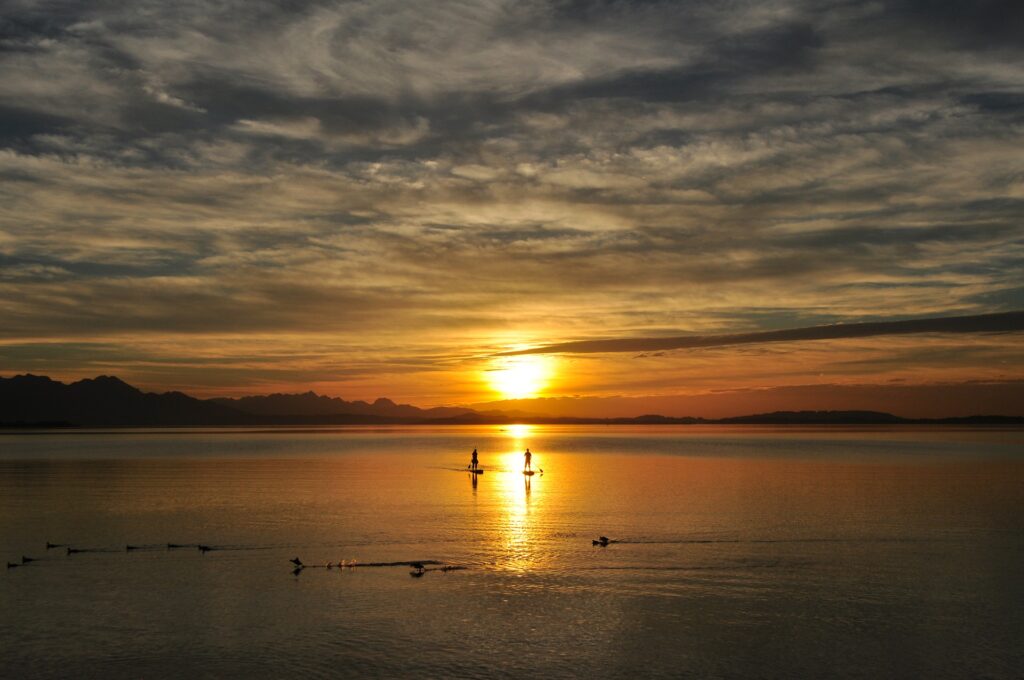 Last but certainly not least, Fins Course Zip Line Tour is the perfect option for adventurous souls looking to experience Colorado Springs from the sky. You will zip through the crisp blue Colorado sky, surrounded by high peaks, and soar over Seven Falls Canyon as the waterfall roars below. This tour is not for the faint of heart. The Fins Course Zip Line consists of a staggering five zip lines, 250 to 1800 ft long that reach heights of 500ft, two rope bridges, and a 180 ft assisted rappel.
Due to its technical nature, this tour is rated intermediate to advanced and is only open for individuals aged 10-80. Tours run hourly each day from 9:30 am to 3:30 pm and last a total of 3-4 hours. So if you've ever looked up at the sky and wondered what the mountains looked like from the perspective of the birds flying overhead, this tour is your chance to finally find out.
This list only covers the Top 5 Outdoor Tours in Colorado Springs, so make sure to check out all of the other outdoor tour offerings in Colorado Springs to find the experience that is right for you.