Are you hoping to get out this spring and enjoy nature with your little ones? If so, you may be wondering if taking kids hiking around Colorado Springs is safe. The answer is that there are plenty of ways to get your children outdoors and on the trail. With proper planning and packing, you can be sure to have a safe and enjoyable time hiking with kids.
The Best Trails for Taking Kids Hiking
The first thing to do when planning a hike with kids is to find a suitable trail. First, opt for less strenuous hikes without too much vertical gain as steep hikes can be fall hazards for kids. Next, depending on your preference, you may pick a place that allows dogs and horseback riding. Or you might decide it would be safer to do a pedestrian-only trail, so you don't have to worry about mountain bikers or e-bikes.
In terms of exact mileage or difficulty rating, you can start easy and work your way up. There are plenty of excellent short hikes near Colorado Springs. When your kids are young and just starting out, you want to make hiking fun and achievable. As an avid hiker, you may have mountains you want to conquer or a mile count you want to meet. But when hiking with children, it is important to let go of these expectations and focus on cultivating an engaging and enjoyable experience.
Setting Alternate Goals and Expectations
Instead, you may choose a hike based on something you know your kids like, such as a waterfall or a popular bird watching spot. You can also make a game of the kids counting mushrooms or picking wildflowers. These alternate goals give the family something to look forward to that is not based on mileage or elevation gain.
Finally, a good rule of thumb for hiking with little kids is that the trip will take at least double what it otherwise would. Your kids may need to rest, want to go off and explore, or even decide to turn around early. Loop trails are a good idea for kids as they have a clear end point and unique views the entire way. You may also find a park that has branching trails from the same starting place. This is a good way to add to your hike on the fly, depending on how the kids are feeling.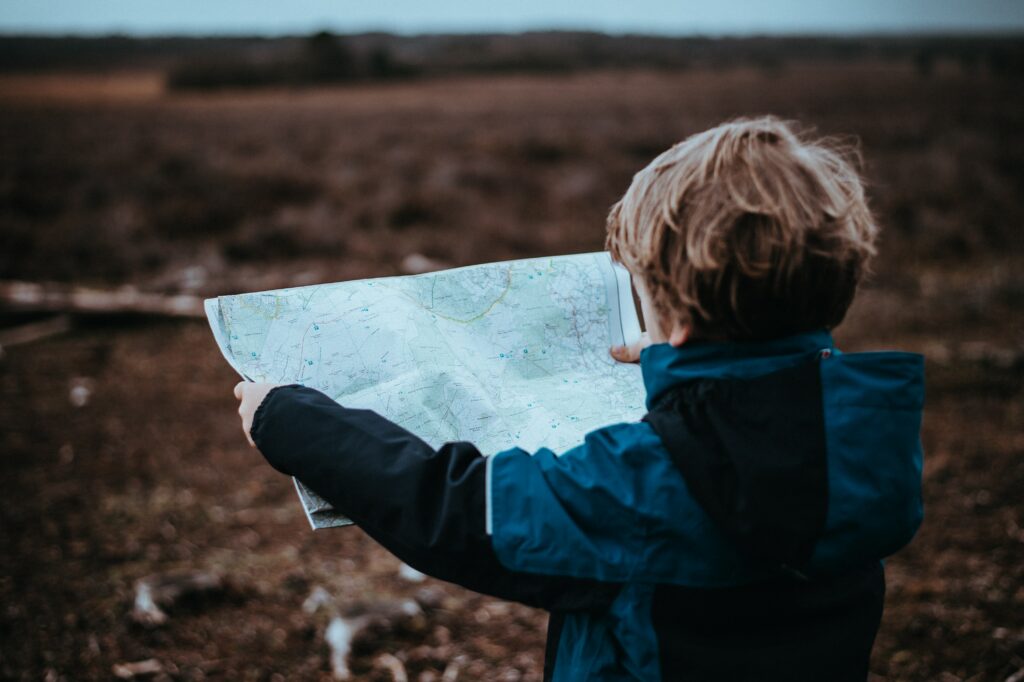 What to Pack when Hiking with Kids
Once you have picked out where to go and when, you will need to pack. Here are some key tips on what to pack for a day hike that will ensure you have a safe and fun time. First, in order to stay safe on the trail, you should always bring a first aid kit, matches, a flashlight, and an emergency shelter like a tarp and rope. Next, keep comfortable on the trail with essentials like sunscreen, rain jackets, and cold-weather gear. If the weather sours, your kids will surely want to turn around and get back to the car, and the right gear will keep them happy on the way.
If you are taking a short hike with little ones, you may not think navigation is necessary. Maybe you know the route, or maybe there are other people around. However, kids like to go off and explore, and your phone might not work deep in the forest. Bringing a physical form of navigation like a map can be a lifesaver when you lose track of your original trail.
Don't Forget the Snacks
One of the most important things to pack for hiking with kids is extra food. Parents always know to carry snacks wherever they go, and the trail is no exception. Even though you may not get hungry on the route, snacks are essential for young kids. You can use a treat as a reward for reaching a trail checkpoint or as fuel when the mood and energy start to falter. Be sure to pack plenty of water, enough to last the whole day, and encourage your kids to hydrate on water breaks.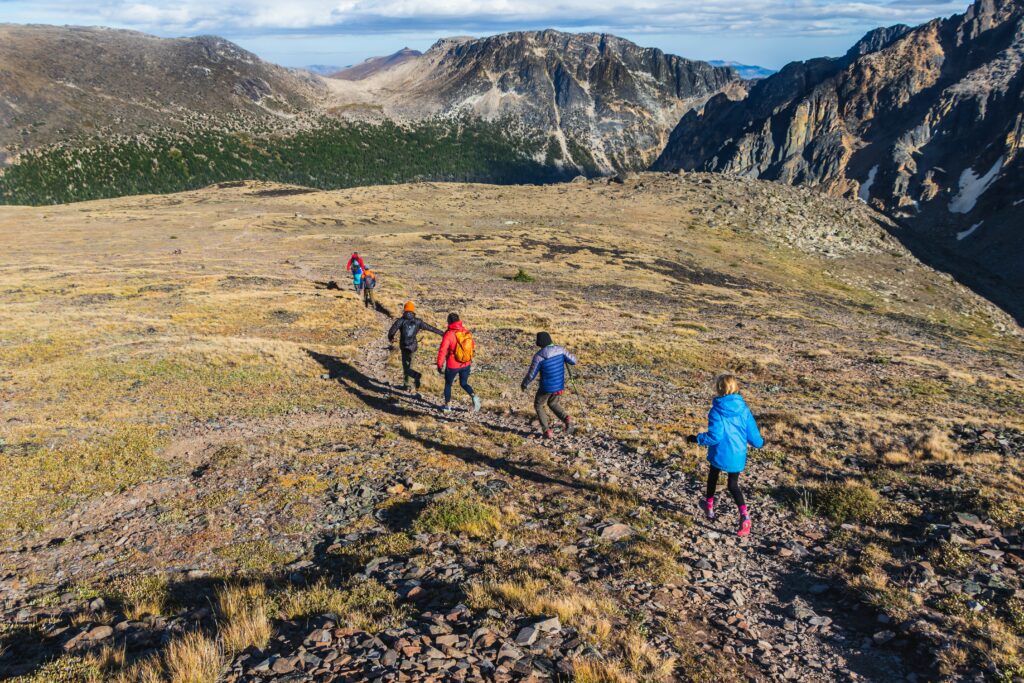 How to Hike with Kids
In terms of the actual experience of hiking with your children, be sure to check out the guide on how to hike with kids. This has great ideas for how to keep kids engaged on the trail, everything from imaginative games and goals to responsibilities and rewards. One essential tip is to plan a fun stop on the way home. A detour for ice cream is the perfect way to ensure they remember the trip pleasantly, no matter what happens with the weather or the hike. You can narrow down your search for the perfect hiking trail this way by planning to incorporate a nearby toy store or candy shop visit afterwards.
Education and Interaction on the Trail
The most important thing you can do is keep your mind and imagination open. Remembering to view the world as brand new will allow you to experience the wonder and beauty of nature as your kids do. If you or the little ones are interested in birds or trees or mushrooms, you can bring along a guidebook and plan some time for identification. Having educational resources on hand and teaching kids about the world around them will surely improve everyone's experience.
Another great way to ensure an interactive hike is to check out the Junior Ranger programs offered at most state and national parks. Rocky Mountain National Park, Garden of the Gods, and other popular spots have programming for kids that is often free of charge. You can also visit your local library to get a free Junior Ranger Nature Pack. These booklets for kids ages 7-13 have educational materials to be used at events throughout the year. Participating parks include Garden of the Gods, Stratton Open Space, Red Rock Canyon, and more.
Final Thoughts
Making hiking a family activity is a great way to bond and get everyone exercising. If you are just getting started and looking for extra help, Broadmoor's three-hour guided hiking tour is available to kids of all ages. You can get tips from a local professional guide and see how they keep the little ones engaged and motivated on the trail.