Electric mountain bikes are taking the trail riding world by storm. These popular bikes provide incredible power and speed and allow longer rides, harder workouts, and greener commutes.
However, the high cost compared to analog bikes has many riders wondering if electric mountain bikes are really worth it.
Here are the pros and cons of electric bikes so you can decide for yourself.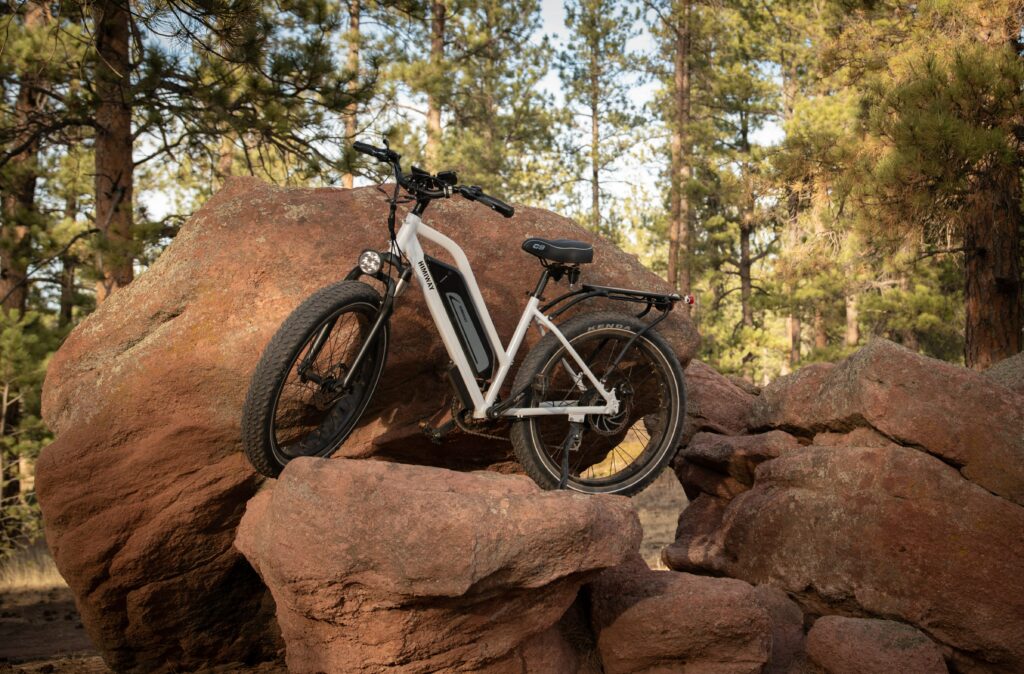 Advantages of e-bikes
For Speed Lovers
The most obvious advantage of an electric mountain bike is the power that doesn't come from your legs. Unlike analog mountain bikes, e-bikes boost your riding to give you more speed. This can reduce the time it takes to get uphill and increase your speed on the trail. If you are an adrenaline junkie or love trying tricks, this extra speed can be a game-changer. 
Explore New Trails
The other benefit of more speed is that you can go further. With less work for more range, you can enjoy a longer ride to places you couldn't previously visit. The added power will also help you through tough sections that used to require a dismount. If you want to unlock more trails and explore new territory, an e-bike is a great way to get there.
A Sturdy Ride
The power output of the electric mountain bike is also helpful for stability and capability. With added weight from batteries and more, e-bikes are significantly heavier than standard mountain bikes. This weight is located near the bottom of the bike's frame, creating a low center of gravity that you'll love. With added stability, you can enjoy easier and more predictable handling from your bike. This can bring a sense of safety for newer riders, which will give you more confidence to explore and enjoy the ride.
In addition to feeling more comfortable on the bike, you can also expect to be more capable on the trail. There are certain obstacles and maneuvers that not even the best mountain bikers can manage. With an electric mountain bike, though, you can have more power to clear some of those tough technical problems. It still might be hard, but at least an e-bike can keep you on the pedals. On the other hand, the heavier the bike, the tougher sharp turns will be. However, this isn't necessarily a downside because there are lightweight e-bikes you should check out if you want to stay flexible on the trail.
An Endurance Workout
If you are afraid that you'll get a worse workout from an electric bike, remember that you'll go further. Yes, if you were to do the same route and use an e-bike, you would be working out less. But that's not a fair comparison. With an e-bike, you'll bike further, climb higher, and go faster. The result is that you will need less strength and more endurance. This provides a different workout, one that you can mix into your current routine. Plus, if you still want that leg burn, you can always minimize the power assist from the e-bike.
A Better Commute
One of the biggest advantages of e-bikes is how versatile they are. The bike's assistance can make a ten-mile ride feel like five. This means that the bike commute to work you could never manage is suddenly within reach. If you've been looking to ditch your car for errands and local trips, an electric bike is a perfect way to do so.
Not only are they easier to park, but e-bikes take less than a dollar a day to charge. That's substantially cheaper than gas and better for the planet, too. When you consider the cost of an e-bike, you have to factor in this amazing versatility. It is more expensive than an analog bike but so much cheaper than a car. Using an e-bike for your commute will keep you active and help save the planet.
Potential downsides of e-bikes
You may find that you enjoy the difficulty of mountain biking and the effort required to get uphill. E-bikes are a great way to minimize the uphill effort and get you to the fun parts faster. But if you love that struggle, you may not find electric mountain bikes worth it.
There is an additional cost to going electric, both because e-bikes are more expensive upfront and because their maintenance is more expensive than analog mountain bikes. More parts mean more opportunity for something to break or get damaged on the trail. You also need to charge the bike, but these costs are very low.
If you think you might use your e-bike for commuting or enjoying longer rides, these costs are definitely worth it. The initial expense will be mitigated by what you will save on gas money, and you will get extra hours of entertainment compared to riding your old mountain bike.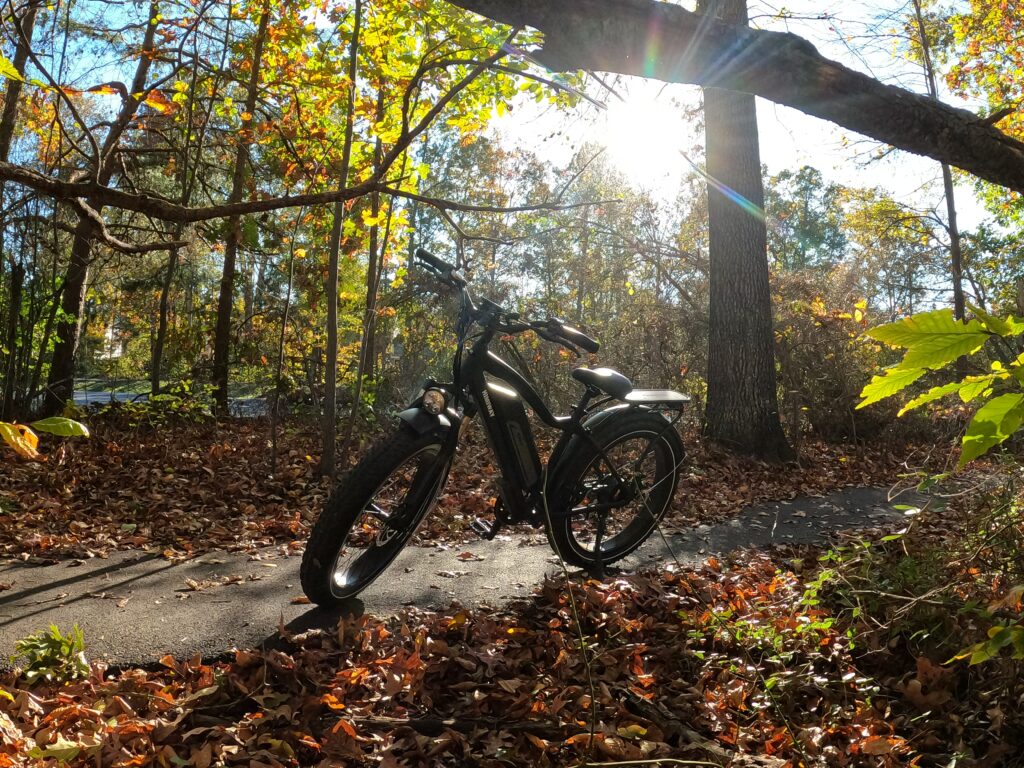 The Best Ways to Test Ride
If you're not sure if an electric mountain bike is right for you, the best thing to do is try one out in real life. Rentals and tours are great ways to accomplish this. With a day rental, you can explore on your own, visit trails you know and love, and have the opportunity to try an e-bike before you buy one.
For those of you who need a little more guidance, a tour is the perfect way to discover if an electric mountain bike is right for you. An e-bike tour allows you to learn from professionals, get advice on your technique, and build confidence in your riding ability. You'll understand how e-bikes differ from standard mountain bikes and how to best take advantage of their power. Look no further than Colorado Springs e-bike tours for your chance to check out an e-bike while enjoying the beauty of The Springs!
So, Is It Worth It?
Whether an e-bike is worth the cost depends on your values. If you particularly enjoy the challenge of biking uphill, an e-bike might not appeal to you. For the rest of us, electric mountain bikes are exciting additions to the world of trail riding. E-bikes offer riders more speed, more power, and more adventure. Plus, people looking for an eco-friendly daily commute can certainly enjoy the investment of an e-bike. Check one out for yourself on a tour and experience the thrill of electric mountain biking!