It's a proven fact that getting outside on the regular has immense benefits for mental and physical health alike. Even knowing all of these facts, it can still be one of the most difficult events to break the barrier of the doorway and step outside. On top of the day-to-day difficulty, the cold weather adds an entirely new obstacle to overcome.
We can be tough on ourselves and often think that it only counts if we go outside and hike a five-mile trail, bike for at least an hour, or do an overnight trip with friends. The biggest mistake we make here is not being kind enough to ourselves in the midst of everything going on every day. Here are some tips for getting outside daily to help everyone work on boosting their mental and physical health, even if it's only for a short period of time.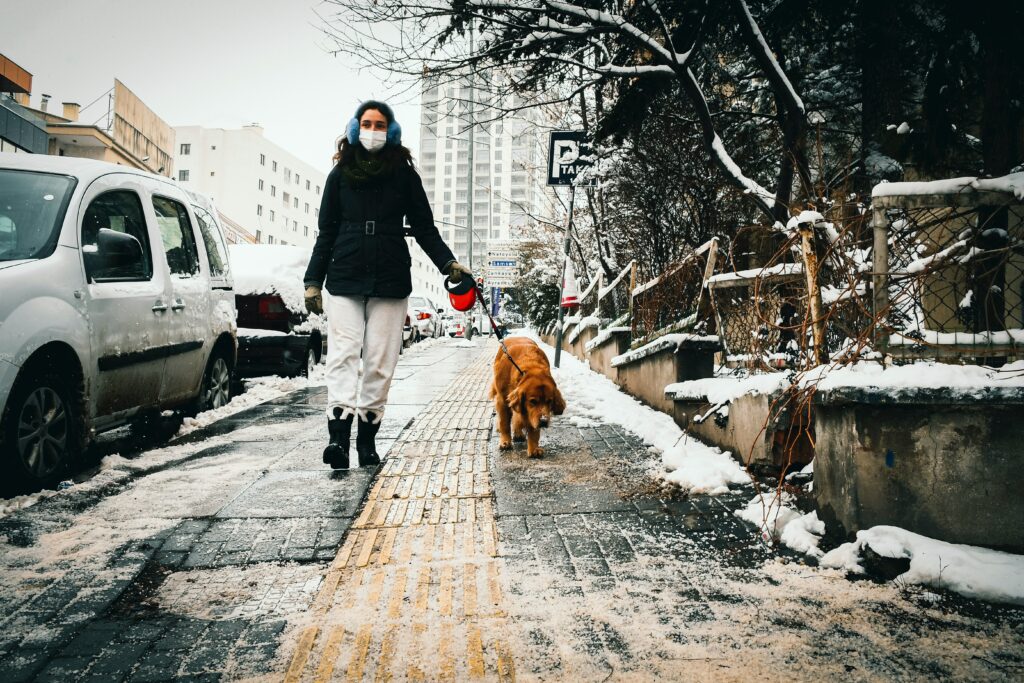 The Benefits of Getting Outside
Studies upon studies have looked into how the outdoors is beneficial for the mental wellbeing of humans. Programs like the Children and Nature Network work to bring these benefits into public knowledge, but here is a shortlist of the benefits these programs are trying to make common knowledge.
Improved relational skills
Reduced stress, anger, and aggression
Increase in Vitamin D
Promotes resilience
Increased self-esteem
Decreased depression
If you're in the same boat as a lot of us, seasonal affective disorder is a real issue that needs managing when the winter hits. SAD, rightfully named, results in increased levels of depression as the days get shorter and the cold keeps us bundled up inside.
All of the mental health benefits of the outdoors work towards relieving the symptoms of SAD and can even target the root causes by exposing your brain to the natural elements and helping it produce the chemicals needed to keep yourself strong through the winter.
In addition to the interactions of nature and mental health, we see these tips for getting outside daily as a way to connect yourself to the world around you and engage in more environmentally responsible behaviors. In the long run, getting outside helps preserve our world to continue enjoying it.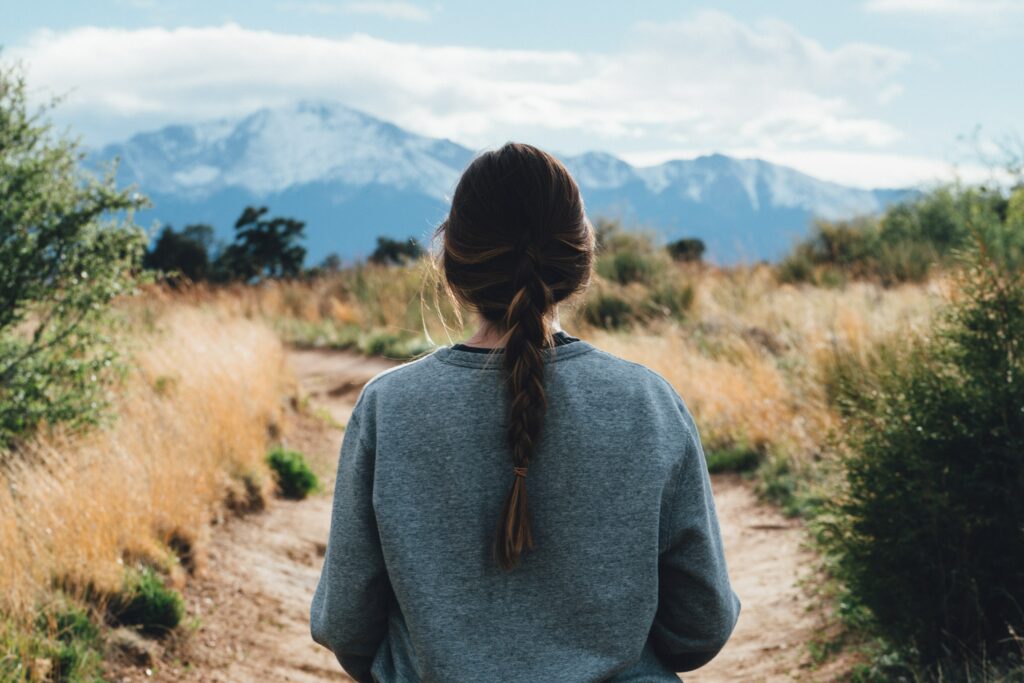 8 Ways to Get Outside Daily
Enjoying nature all winter can be made easy when you find the activities you love to do. Here are eight ways that can easily help you find your way outside every day. Remember that only 20 minutes of outdoor time a day can start to bring about all of these benefits that we've been discussing. A combination of these activities, or a single one, can easily reach your goal of 20 minutes.
Walk your dog
Whether you have a dog or not, a walk outside is an easy way to take time to yourself and decompress or prepare for the coming day. Starting your day with a walk can help to clear your mind and allow you to go into the day with a positive mindset that can shift your entire mood all day long.
Grab some tea or coffee to go
Hot drinks in the cold weather are a savior to us all. Hot drinks can act as hand warmers and can heat us up while we drink. Using a hot coffee or tea as an excuse to get outside also allows you to stay warm if it's a chillier day. Take a walk or find a bench, but be sure to drink that coffee outside. 
Plan lunch at the park
Meeting others for a lunch date is common as we often have the time to take a quick break from work. Plan to meet a friend at the park where you can each take turns bringing lunch every other week. It's a great way to catch up with friends and utilize the outdoor spaces that most cities offer.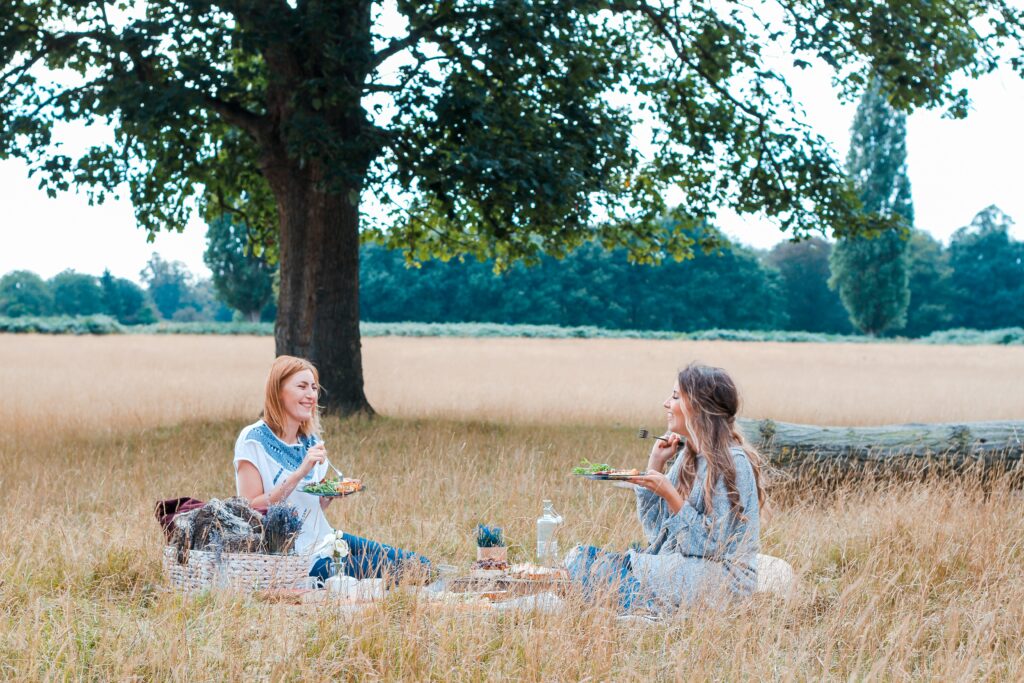 Ride to work
Riding a bike to work is one of the best ways to help you reach your physical fitness goals and boost your mental health. The Netherlands is considered to be the cycling nation of the world. Over 27% of all trips are made by bike. The obesity rate is one of the lowest in the world. Some studies show that swapping out only 12% of short car trips with a bike ride can increase lifespan by 14 months. 
Take your break outside
Throughout the day, everyone needs to be taking mental breaks. Everyone knows what it feels like to be burnt out at the end of a long work day. These short breaks are the perfect opportunity to step outside and get some fresh air. Even if you stand there, the fresh air also has impressive health benefits.
Find local hikes
If you're looking for more adventurous ways to get outside, local hikes should be on the menu. Getting outside in cold weather can be made easy when you know what to expect and how to prepare. This time outside can be a quick in and out trail, but you can also extend the trip to last for miles. 
Do normal tasks outdoors
Try bringing your normal everyday tasks into the outdoors. Put a nice bench on the porch or in the yard or find a cafe with outdoor seating and start reading the newspaper there. Any work done without the quiet of an office space can also be moved outside.
Plant a garden
Gardens are incredible for helping people get outside because it gives them a reason and purpose to go out. Tending to a garden takes immense love and devotion, meaning time. If you start a garden, it can be a reason to get out and spend long chunks of time in your yard working for something that you can enjoy later on.