Whenever travel is on the menu, there's a lot that goes into finding the right thing to do for your adventure. For some, that includes finding the best wheelchair accessible trails. If you're looking for a spot with accessibility in surplus, Colorado Springs is worth taking a look at.
The town is well-known for its stunningly beautiful trails and majestic landscapes that become the backdrop of day-to-day life. There are plenty of activities to do in the winter for anyone interested in the outdoors or city life. One of the best parts of these trails and activities is that several of them that are ADA accessible, as well as easier trails that often appeal to families with small children.
We'll take a look into the best ADA accessible attraction in Colorado Springs but won't stop there. This list has a wide array of options that will allow for a longer visit and different styles of activities.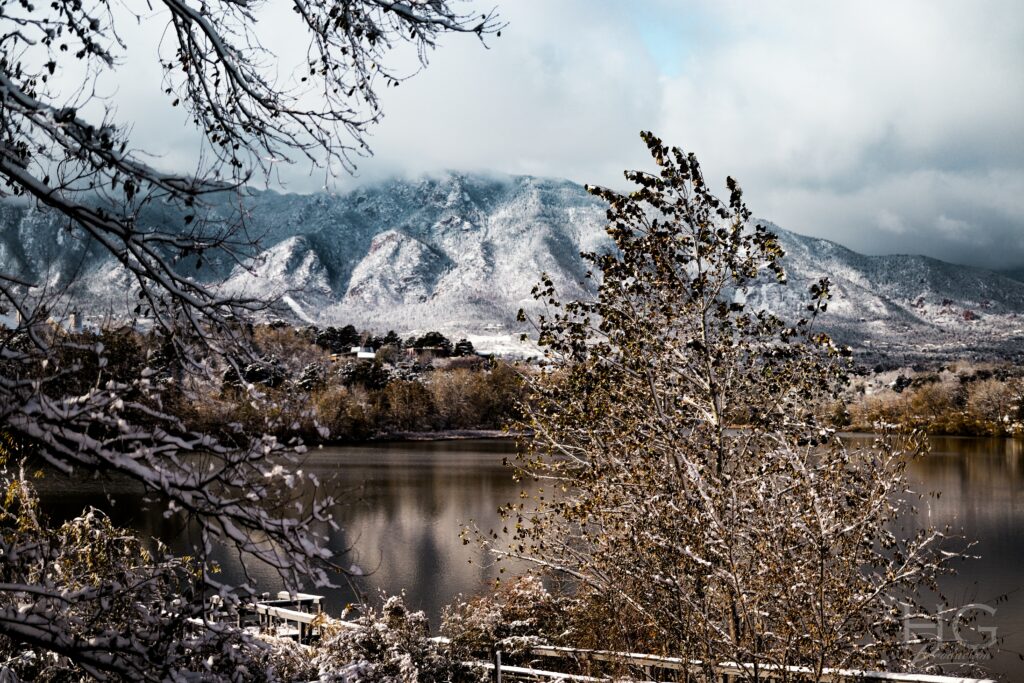 Cottonwood Creek Trail
The Cottonwood Creek Trail is an excellent choice for anyone looking to explore the city with a wheelchair. The trail runs for 6.3 miles along the northern end of Colorado Springs. The best part? The trail is mostly paved, with only a few areas of dirt or gravel path. The section between Rangewood Drive and Union Boulevard is gravel, but the rest is paved.
There are plenty of recreation areas along the trail, such as large playgrounds, grassy fields, and seasonal bathrooms. You get a mix of residential feeling along the walk, with some expansive views running alongside the creek with mountains as your backdrop.
Florissant Fossil Beds National Monument
While it isn't directly in Colorado Springs, anyone in the area shouldn't miss this destination. Just around 40 minutes from the city, you'll find the Florissant Fossil Beds National Monument. This historical monument is filled with over 1700 different species of fossils. You'll even run into petrified Sequoia trees, bigger than you can imagine.
This place is wonderful for wheelchair and family-friendly accessibility. It's an incredible opportunity to fill your trip with education as well as an easy cruise on a paved trail.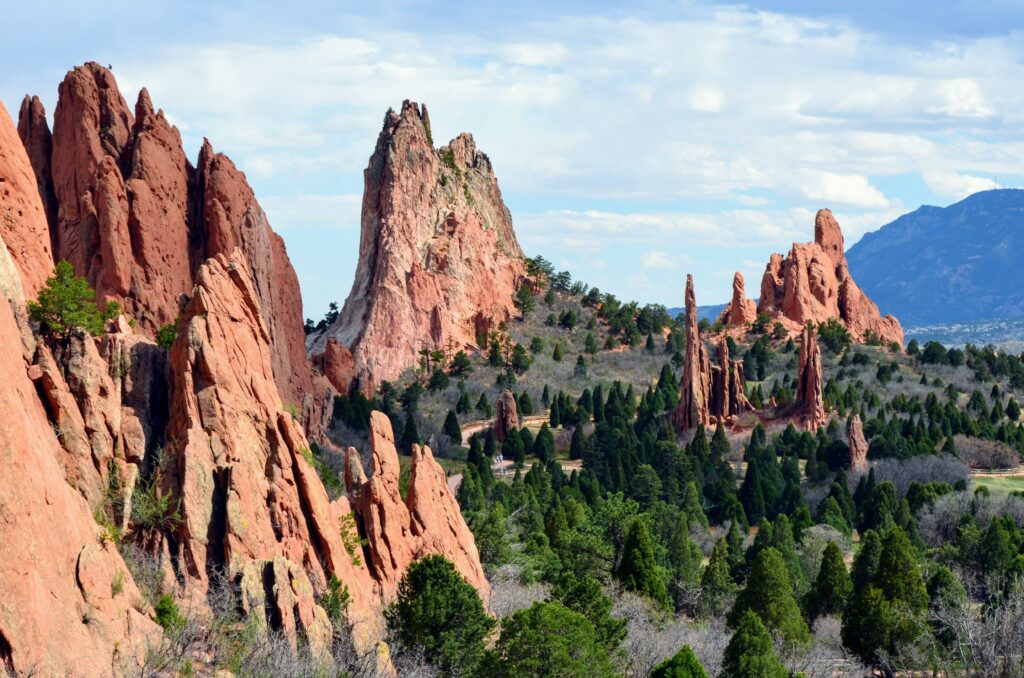 Garden of the Gods Park
Garden of the Gods is one of the largest attractions that brings thousands to the region each year. It's completely understandable why. The park is filled with red rock structures that tower over an incredible landscape and create a unique environment only minutes outside downtown Colorado Springs.
The park has an intricate trail system, which is handicap accessible. A few trails stand out as some of the best options for a day hike that accommodates everyone in the family. Before heading out, be sure to read up on how to pack for a day hike to have the best possible experience without forgetting all the essentials.
Perkins Central Garden Trail
This short 1.1-mile loop is located within Garden of the Gods Park and is the perfect opportunity to see a lot of distinct features of the park. It's often listed as the best trail for wheelchairs out of all the 15 miles of trails that you can find in the park. The loop is primarily level and completely paved.
Along the route, you'll see Kissing Camels, South Gateway Rock, Three Graces, and Sentinel Spires. These are well-known and sought-after attractions, all easily reached in the short mile-long loop.
If you're hoping to find even more accessible trails in the park, check out some other guided hikes in Colorado Springs to get the most out of each hike as well.
Olympic Training Center
Athletes come from across the country to use the magnificent facilities in Colorado Springs. This center offers year-round guided tours of the entire Olympic and Paralympic Training Center, where you can see the entire center in only an hour. It's a perfect fit for a quick trip on a day when the weather may not be perfect for getting outside.
The grounds of the training center are highly ADA accessible, especially as many of the athletes coming to train here are in wheelchairs themselves. The facility was designed for ease of use and accessibility, so it is well worth checking out whenever you're in town.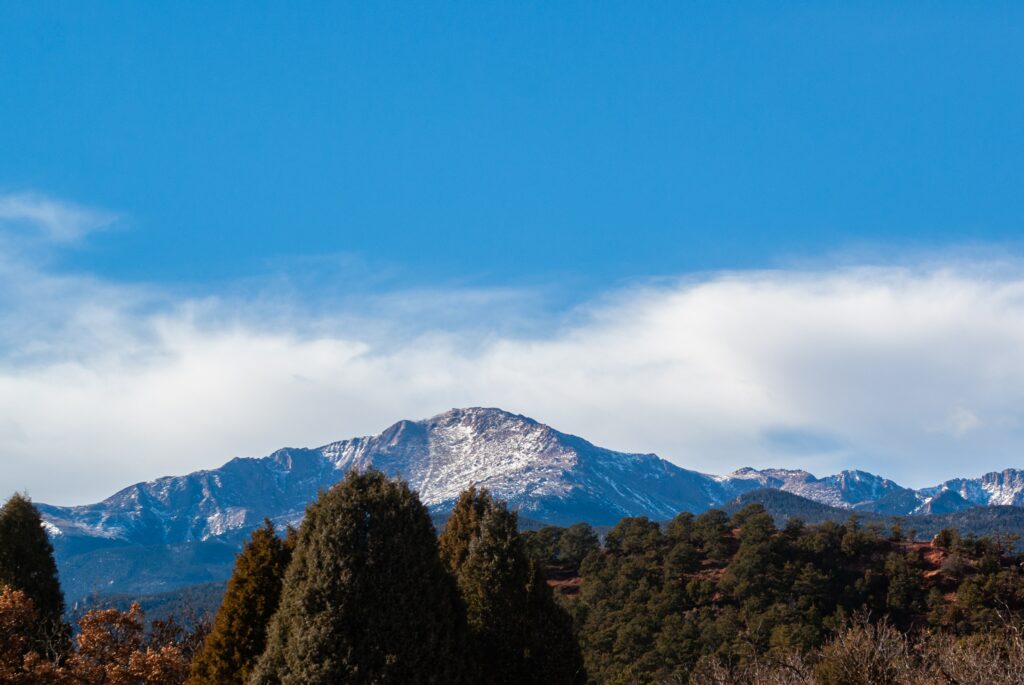 Pikes Peak Greenway Trail
Running 15 miles throughout Colorado Springs is the Pikes Peak Greenway Trail. This is the connector for other long regional trails in the north and south and provides access to parks and other trails scattered throughout the city.
The trail is a mix of different surfaces. There are sections that are paved and some that are dirt and stone, but it's still a highly accessible trail. People ride road bikes along the entire path and never have an issue. Since it's in the middle of the city, it's mainly a flat trip.
Follow this trail to America the Beautiful Park, a famous 30-acre area with breathtaking views. There are plenty of other ways to utilize the Pikes Peak Greenway, and we encourage you to explore the trail system for yourself.
Colorado Jeep Tours
Finally, if you want something completely different and still accessible for many, Colorado Jeep Tours are a great choice. You'll get to see a wide variety of terrains within the area, all from the comfort of an off-road Jeep.
Accessibility includes American Sign Language videos on every tour and a three-point harness seat belt equipped in the front seat for anyone with mobility issues. Don't worry about leaving your service dog behind, as they are more than welcome to join.