Not many states call-in visitors from all over the world quite like Colorado does, and for good reason. Sitting at the Eastern foot of the Rocky Mountains, Colorado Springs is often ranked one of the best places to live and retire. Its residents are also known to be some of the happiest people in America. Maybe it's the picturesque mountain views that are always accessible, or the neverending list of things to do outside that makes Colorado Springs one of the best destinations for families. 
Either way, whether you're considering moving your family to the area, already live nearby, or just want to have an unforgettable summer vacation with your kids, we'll help inspire your list of things to do in Colorado Springs.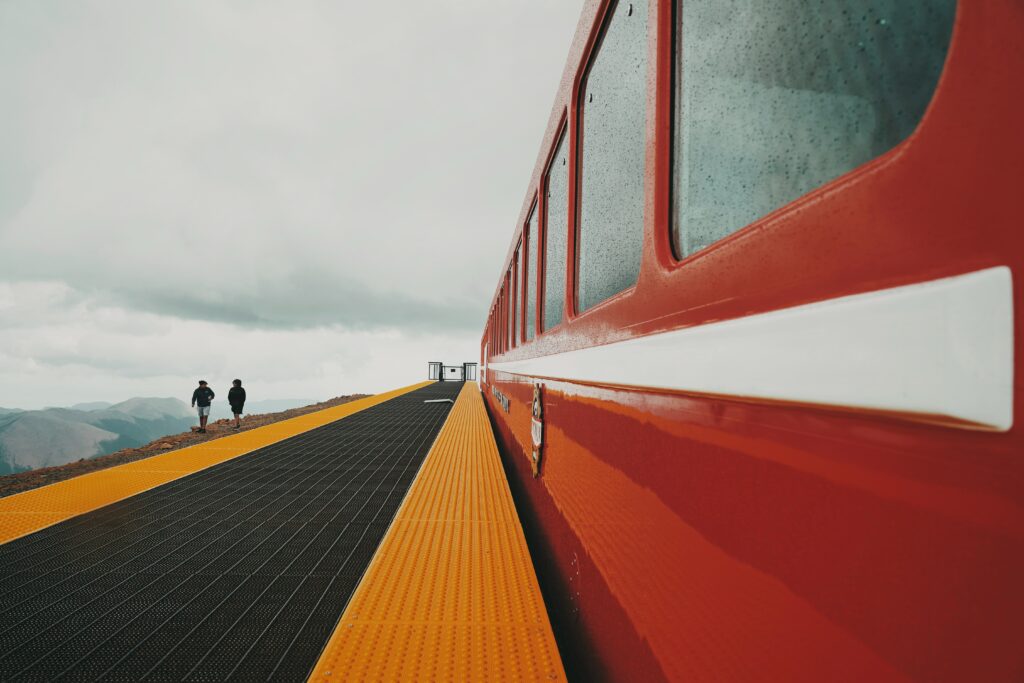 1: Explore Pike's Peak
Pike's Peak, dubbed "America's Mountain," is a National Historic Landmark and even claims to be the most visited mountain on the continent. We added this to our list of Colorado Springs activities for families not only for its fame but also for its easy access. Pike's Peak is one of the only Fourteeners (mountains above 14,000 feet elevation) accessible by more than just foot. You can summit Pike's Peak by hiking, biking, driving, or train. Additionally, Broadmoor Outfitters offers an exciting combination of two modes of transportation: ride up and bike down!
2: Cave of the Winds Mountain Park
Believed by the Apache to be home to the Great Spirit of the Wind, the Cave of the Winds cavern is a geological time capsule. The main cavern is around 4 to 7 million years old. However, there are no written records of the cave until two school-aged boys discovered it in the 1800s. This is one of the best Colorado Springs activities for families because the Cave of the Winds Mountain Park offers customized plans for your family's day based on your group's adventure level and how much time you have to explore.
While there are dozens of things to do at the Park, two main (and exhilarating!) tours explore the entire cave system. The Discovery Tour is 45 minutes and perfect for everyone in the family! The Haunted Lantern Tour is a little longer, 90 minutes, and is a thrilling, deep exploration into the mountain with only candles lighting the way. The Haunted Lantern tour is only suitable for children 8 years old and up. All tours fill up quickly, so be sure to reserve yours as soon as possible.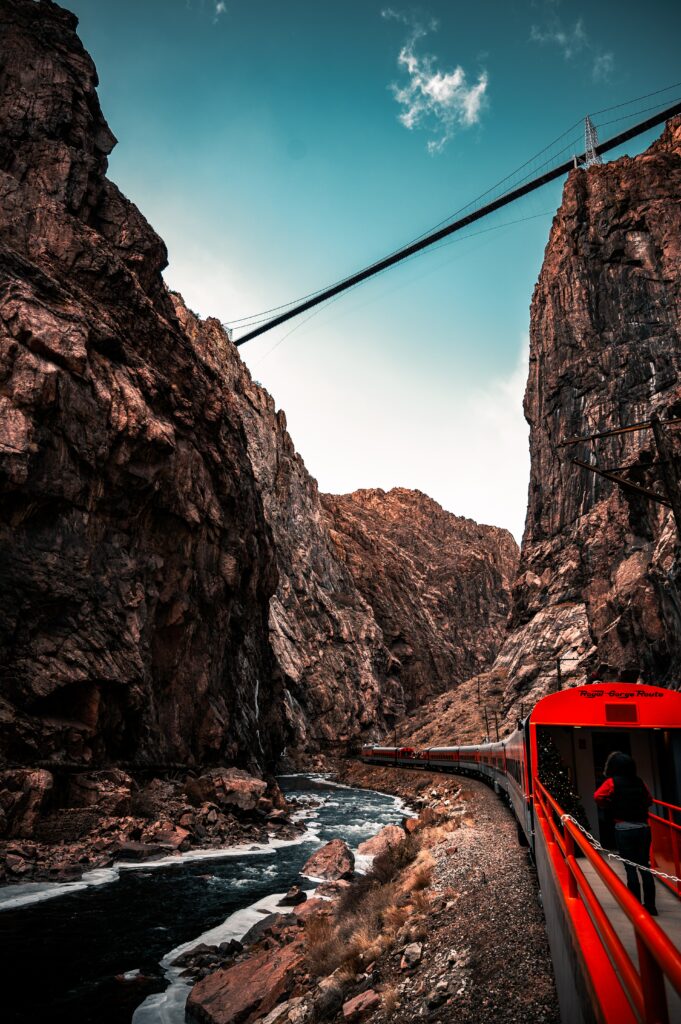 This scavenger hunt activity is probably one of the most unique experiences on our list of things to do in Colorado Springs. It also happens to be located on the same property as some of the best lodging in Colorado Springs! The Broadmoor Hunt is perfect for families and large groups of up to 100 people. You'll download the app on your phone to access the scavenger hunt's challenges and explore every bit of the historical property around The Broadmoor. All the while taking photos, solving riddles, and even asking Broadmoor staff for tips! This is a highly interactive game-like activity that lasts about two hours.
The Royal Gorge Bridge and Park is home to the tallest suspension bridge in the United States. What's more, it also has Colorado's #1 Bucket List Zipline, and the World's Scariest Skycoaster. Visiting the park and walking across the tallest bridge in America is a must-do for adventurous families. This attraction is so thrilling. It also made it onto our list of Best winter activities for families in Colorado Springs. Assuming everyone in your family is ok with heights, this park has tons to offer the thrill-seeking family, from walking the bridge that hangs 1000 feet over the river to riding in aerial gondolas.
If you're a family who likes to gather around the television to cheer on your favorite nations and athletes during the Olympic Games, you'll not want to miss out on the opportunity to visit the Olympic Training Center. This is America's hub for the country's top-performing athletes and their coaches. This facility in Colorado Springs offers lodging, dining, training, and recreational facilities. It can accommodate 500 athletes and coaches. You'll need a reservation to embark on one of the three tours offered at Bronze, Silver, and Gold tiers. Each tour offers varying levels of access to the facilities. For example, Bronze tours will show you around some major areas of interest, whereas the more expensive Gold tour will get you inside access to pools, basketball courts, and even the dining hall. On occasion, when their schedules allow, Olympic athletes offer exclusive tours.
This is one of the top destinations and things to do in Colorado Springs. Picturesque views of sandstone rock formations and mountain passes make this Nature Center a must for your family-friendly activities! Among the activities offered with breathtaking views as the backdrop are hiking, canoeing, ziplining, and open-air Jeep rides. Additionally, there are indoor activities like museums and informational videos covering the stunning rock formations and towers. There's something for everyone at Garden of the Gods. 
Conclusion:
We're hopeful this list offers you a starting point and inspiration for things for families to do in Colorado Springs. This is by no means an exhaustive list, as Colorado Springs has thousands of attractions, trails, and activities to explore. "Fun" could be a full-time job in this city, and we hope to be part of yours!