Headed out to Colorado Springs for a family vacation? Or are you traveling solo and looking to pack as much outdoor activity into your trip as possible? Perhaps you're a nature lover and want to spend some time leisurely exploring the Garden of the Gods, Red Rock Canyon, or Ute Valley Springs. No matter where you fall in these categories, mountain biking is a fantastic way to make the most of your time in world-renowned Colorado Springs!
Now, your adventure boils down to two options:
A mountain biking tour in Colorado Springs
Or,
A mountain bike rental in Colorado Springs
On a bike tour, you'll have various trails to choose from and get to do your exploring with a knowledgeable guide. On the other hand, if you rent a bike, you'll have free reign over your trip length and can hit the trail without a guide.
At Broadmoor Outfitters, you've got both options! The main points to consider when deciding are skill level, budget, and interests. This article will help you decide which route to choose so your mountain biking in adventure in Colorado Springs is a wonderful experience.
So, let's dive into what to consider when deciding on a mountain bike tour vs. mountain bike rental.
Skill Level
For people who can ride a bike but aren't super skilled at navigating curves and rocks, a mountain bike tour in Colorado Springs, CO is definitely the way to go.
Did a young family member recently ditch their training wheels? Our bike tour is perfect for families with children. Our tour guides are happy to speak with you about your comfort on a bicycle in order to fine-tune the tour to suit everyone's unique needs. Your guide will also factor in how long you want to ride, and they'll be able to navigate you back to "base" easily if anyone decides they're done with the ride early.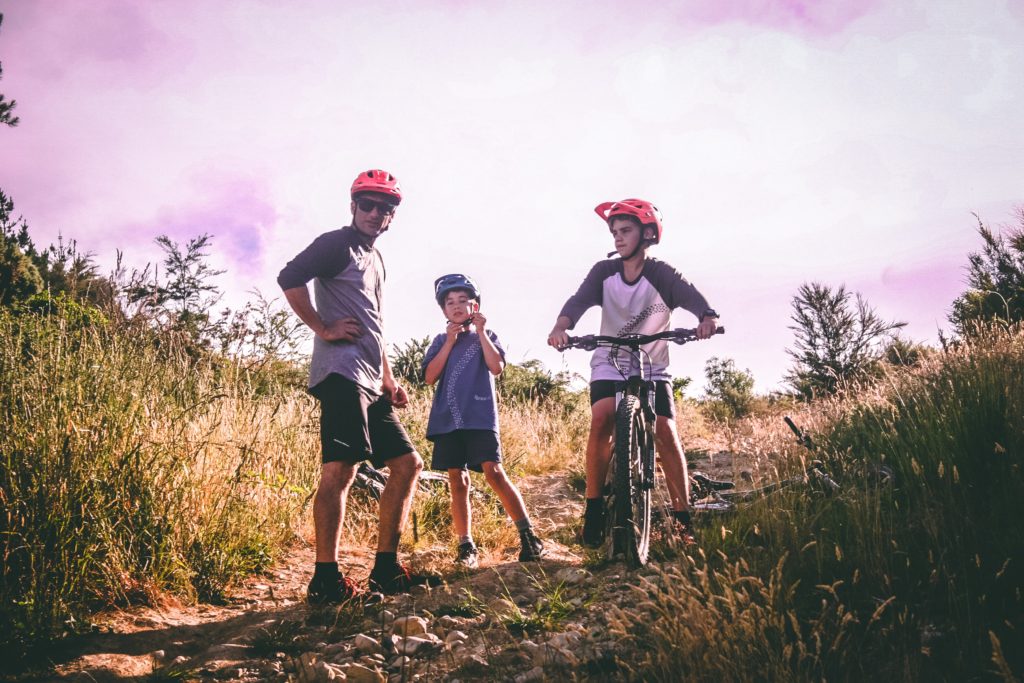 For athletic or even semi-athletic folks who are looking to pack in as much scenery as possible or can comfortably work up a sweat, a mountain bike rental might be the way to go.
The rental option can also be ideal for families who have children that are close in age and riding level. It can be a fun and unique bonding experience for families to decide which trails to explore, navigate the trails together, and even choose when to take breaks for water and snacks.
Cost
Mountain biking in Colorado Springs is something anyone can enjoy on any budget. No matter how much you're able to spend, there's an experience for you. Here are some items to keep in mind as you consider your budget.
How much time do you want to spend mountain biking? If it's just one item on a long list of adventures you're preparing to go on at Broadmoor Outfitters, you should go with a mountain bike tour.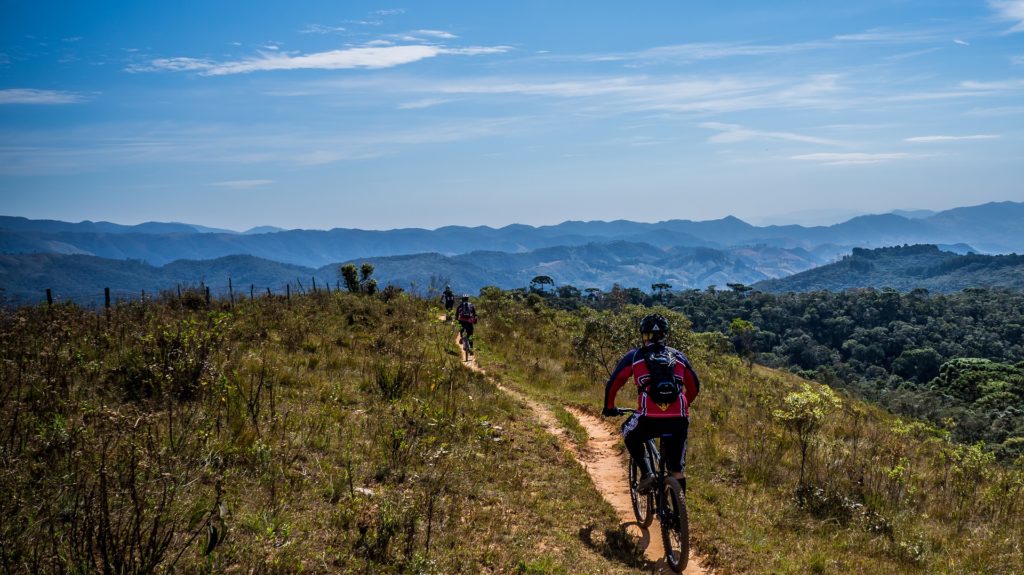 Seeing as you'll have lots to do and only want to spend a few hours on a bike, a guided tour is a cost-effective way to optimize your time. You pay for a few hours of riding versus renting a bike for an entire day when you plan to use it only for a short time. Your guide will help you make the most out of your trip. Then, you'll have plenty of time left in the day for other activities.
If mountain biking is your thing and you want to dedicate a day – or even more – to biking, then consider mountain bike rentals in Colorado Springs, CO. When renting, you'll have a whole day or more to ride your bike to multiple areas of your choosing. You won't pay for a guide, and you'll have total freedom to make it an epic and unforgettable ride.
Interests
What do you want out of your trip and, specifically, this mountain bike ride?
If the purpose of your trip is to spend some solo time in nature, and you enjoy looking at trail maps and selecting your route, you'll enjoy mountain bike rentals in Colorado Springs, CO. Just make sure you're comfortable with navigating the area and, of course, follow all safety protocols.

If your goal is to relax and let someone else do the planning, consider mountain bike tours in Colorado Springs, CO. We'll take all the fuss out of figuring out which trail is perfect for you and your family. That way, all you'll have to do is show up and enjoy the ride!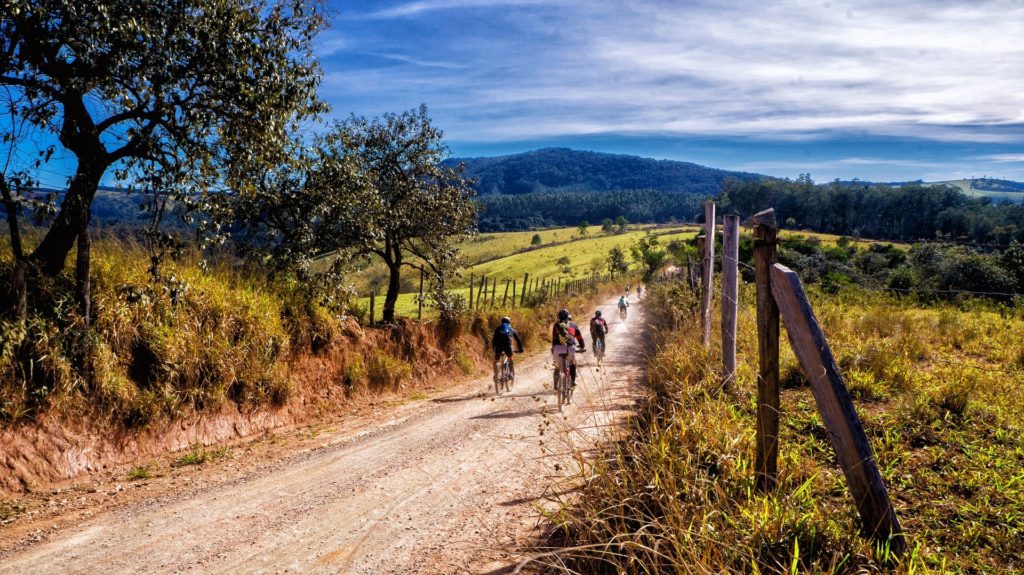 Bringing it Together
Mountain Bike Tour in Colorado Springs

Pros:
Efficient method to see the beautiful sights.
Stress-free! It's already planned out.
There's a guide with you – you won't get lost, and you'll have someone who knows the area in case of an emergency.
The trail is well-maintained.
Cons:
The tour may not cover the area you want to see.
Can only ride for a few hours or the duration of the tour
Mountain Bike Rental in Colorado Springs
Pros:
Total control over where to ride.
You can rent the bike for a whole day or more.
Great for people looking to ride for exercise.
Cons:
It may be difficult to transport bike(s) depending on where you plan to ride.
The trail may not be maintained/easily navigable.
Still not sure? Don't worry; you can't choose wrong! The main characteristic that both mountain bike tours and mountain bike rentals have in common is that they're a great way to experience nature and make memories that'll last a lifetime. Have any questions before making your decision? Feel free to contact us and we'll help you pick the perfect activity for your trip.